皮划艇是一项很有锻炼价值的体能性体育运动,凝聚力是皮划艇运动团队的灵魂所在。因此,皮划艇运动中,团队凝聚力的培养就变得至关重要。企业团建,拓展培训最佳选择。
Kayaking is a very physical exercise with great value. Cohesion is the soul of the kayaking team. Therefore, in the canoeing movement, the cultivation of team cohesion becomes crucial. Enterprise group building, expand the best choice for training.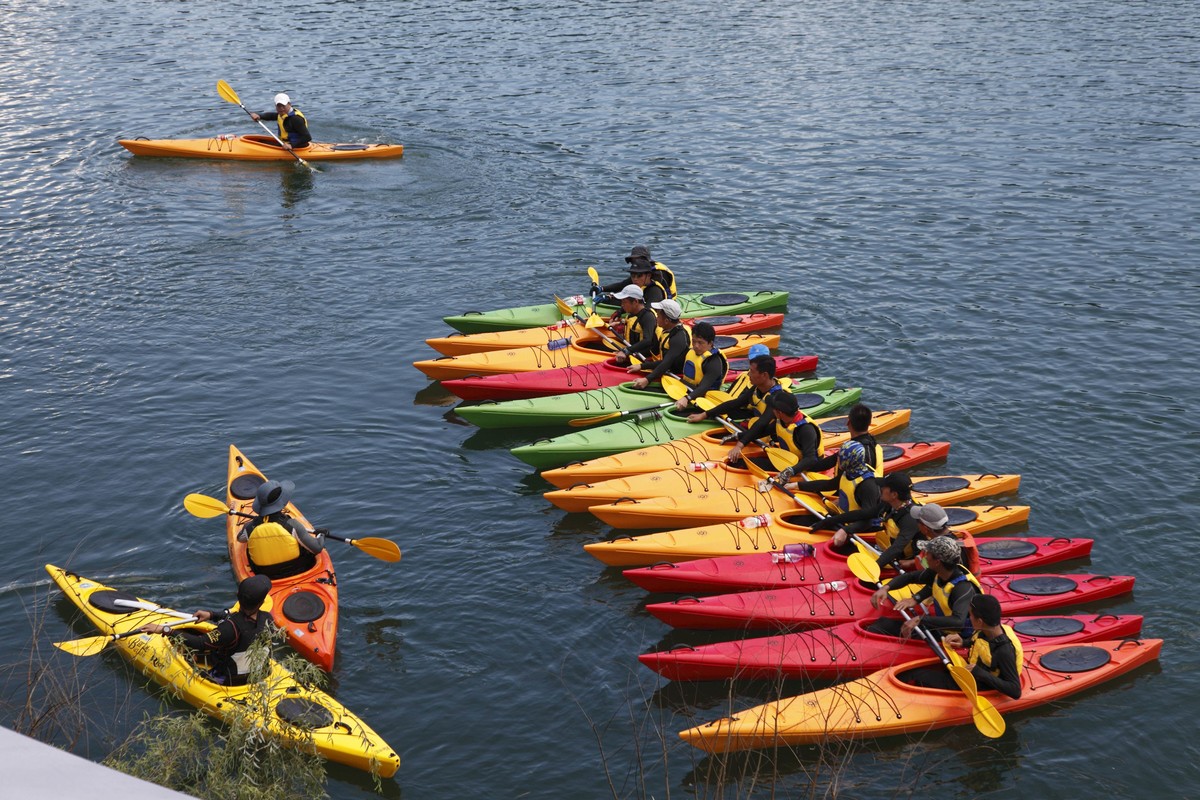 皮划艇,是近代的新名词,现已成为奥运会正式比赛项目
Kayaking is a new term in modern times. It has become the official competition of the Olympic Games. It is the relationship between the technical, sports equipment and the role of water. The kayaking is a simple and natural. Unmodified, completely pure, hydrophilic and safe outdoor exercise.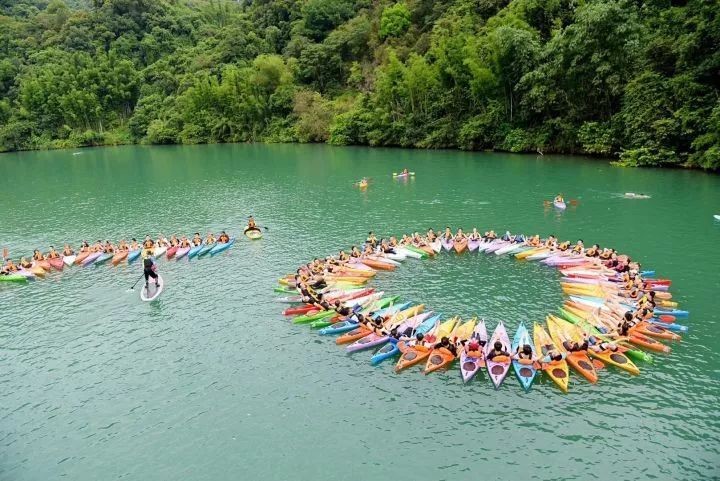 皮划艇既是一种娱乐活动,也是梦幻般的水上运动,它能衬托出您组织中的团队合作与领导精神。沿路您只需要带上一套换洗的衣服与您的冒险精神!
Kayaking is both an entertaining activity and a fantastic water sport that sets off teamwork and leadership in your organization. Along the way you just need to bring a set of changing clothes and your adventurous spirit!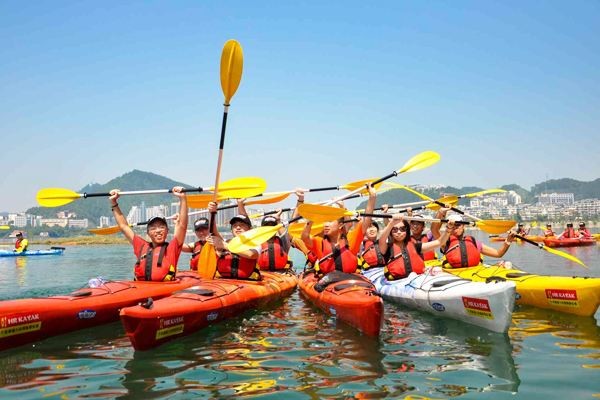 皮划艇课程体验既具备常规拓展训练的紧张刺激,又带有水上活动特有的娱乐性,在水天一色间,释放激情感悟指数极高。体验会调动每一个人的创造欲望、参与欲望、竞技欲望,激发我们每一个队员的拼搏意识、进取意识,符合企业的一贯追求。
The experience of the kayak course has both the excitement of regular development training and the unique entertainment of water sports. In the water and the sky, the release of the passionate sentiment index is extremely high. The experience will mobilize everyone's creative desires, participation desires, and competitive desires, and inspire each of our team members' sense of hard work and enterprising, in line with the company's consistent pursuit.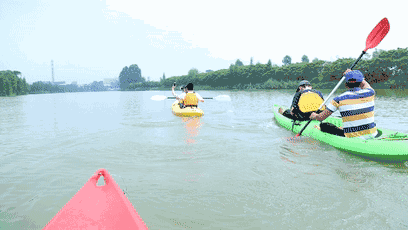 皮划艇运动属于速度耐力项目,经常参加皮划艇运动,发展全身肌肉的力量和耐力。它还可以用于勘探、测量、侦查和旅游,有一定实用价值。
Kayaking is a speed endurance program. It often participates in kayaking, which can effectively enhance the functions of the human cardiovascular system and respiratory system, and develop the strength and endurance of the whole body muscle. It can also be used for exploration, surveying, detection and tourism, and has certain practical value.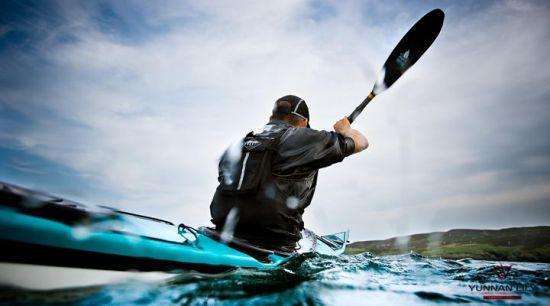 从船上救生衣的那一刻,从踏上皮划艇的那一刻,从双手接触到这小黄浦江水的那一刻,内心的澎湃之感瞬间迸发。时而博浪飞舟,时而"风平浪静。"。
From the moment of the life jacket on the boat, from the moment of stepping on the kayaking, from the moment the hands touched the water of the little Huangpu River, the feeling of inner feelings burst forth instantly. Sometimes the waves are flying, sometimes "smooth."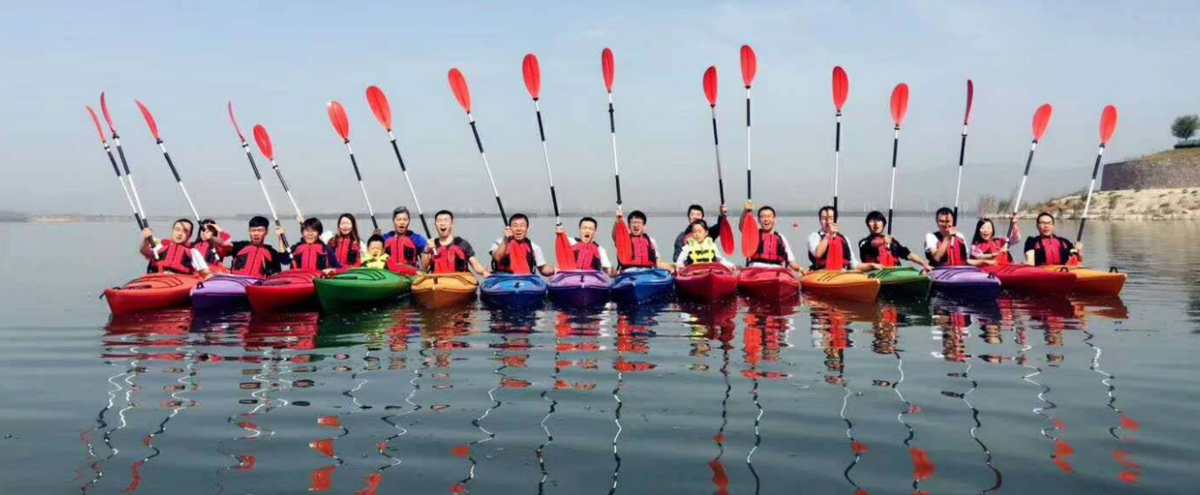 酣畅淋漓过后,似乎找到了最纯粹的快乐。时长3个半小时的漂流,一路上共同协作,你划浆来我称高,共同欣赏沿途的风景,对着镜头会心一笑,彼此的心也更近了…
After the heartbreaking, it seems to find the purest happiness. The three-and-a-half-hour rafting time, working together on the way, you sculpt me to the high, share the scenery along the way, smile at the camera, and the hearts of each other are closer...