挑战水上竞技,激情中畅享清凉
团结协作共赴目标,敢于挑战突破自我
不等不靠,即刻出发
Challenge water sports, enjoy the coolness of the passion
Unite and cooperate to go to the goal, dare to challenge and break through
Don't wait, just start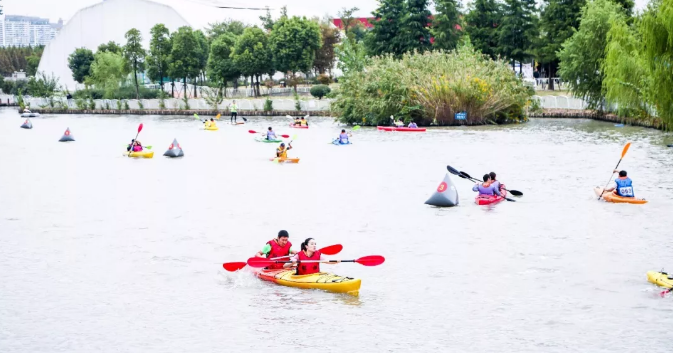 皮划艇课程体验既具备常规拓展训练的紧张刺激,又带有水上活动特有的娱乐性,在水天一色间,释放激情感悟指数极高。
The experience of the kayak course has both the excitement of regular development training and the unique entertainment of water sports. In the water and the sky, the release of the passionate sentiment index is extremely high.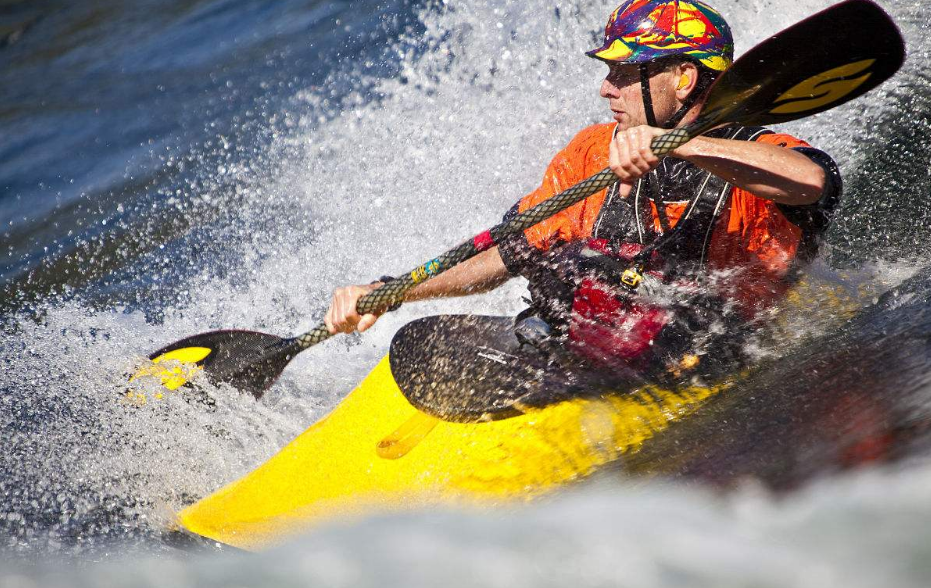 皮划艇体验调动了每一个人的创造欲望、参与欲望、竞技欲望,激发我们每一个队员的拼搏意识、进取意识,符合企业的一贯追求。是企业必选的一种团建体验方式。
The kayak experience mobilizes everyone's desire to create, participate in desire, and desire for competition, and inspires each of our team members' sense of hard work and enterprising, in line with the company's consistent pursuit. It is a must-have experience for group building.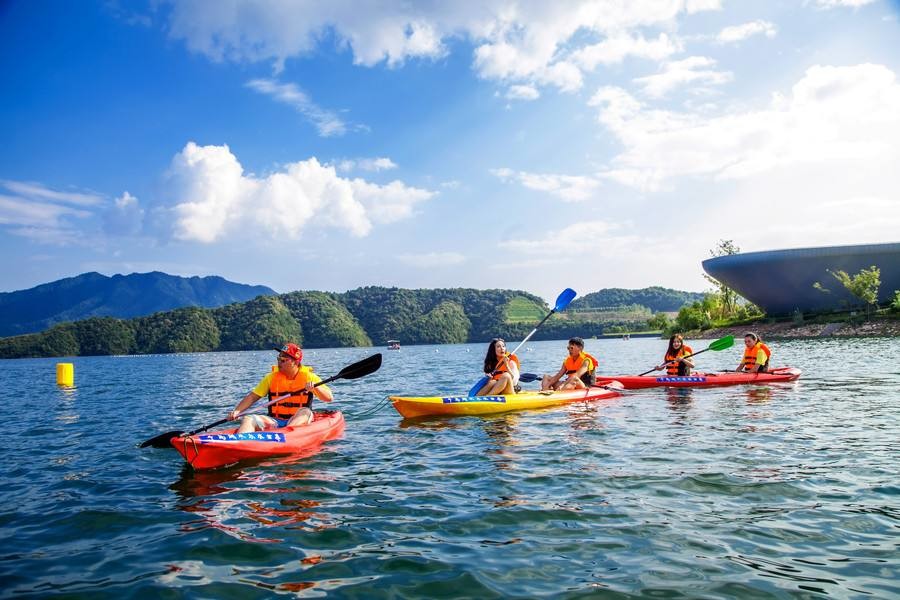 来到航伽,体验独具特色的皮划艇水上文化之旅,学习划艇技术,以艇和水作为纽带,拉近彼此间的距离,加强团队之间的沟通与交流,增进友谊。
Come to Hanga, experience the unique kayak water culture tour, learn rowing skills, use boats and water as a link, draw closer to each other, strengthen communication and exchanges between teams, and enhance friendship.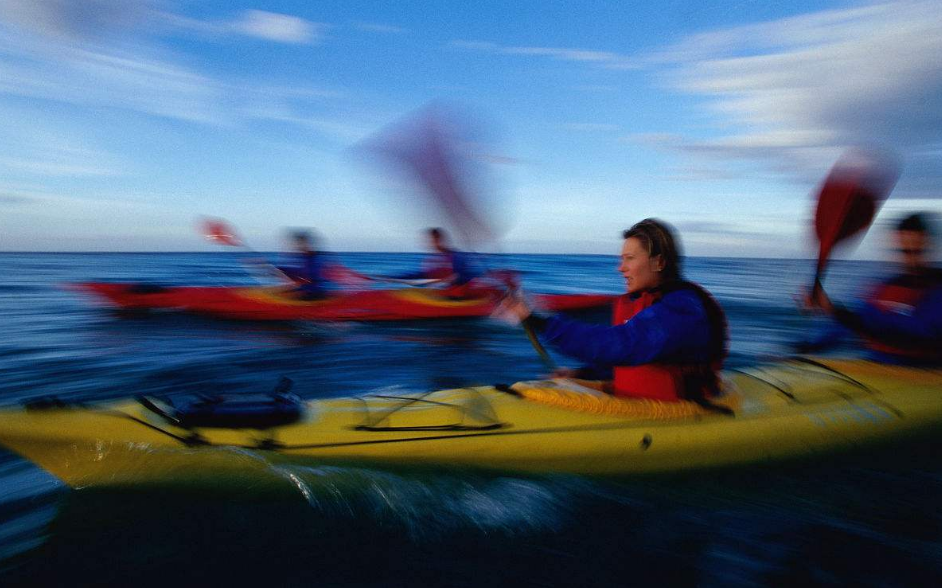 提升公司价值观的认同感与企业归属感,拓展心智和体力,在大自然中体会、享受挑战与冒险,在训练过程中实现团队合作、逆境求生、克服困难、敢于胜利等优良品质。
Enhance the sense of identity of the company and the sense of belonging to the company, expand the mind and physical strength, experience and enjoy challenges and adventures in nature, and achieve excellent quality such as teamwork, adversity for survival, overcoming difficulties, and daring to win in the training process.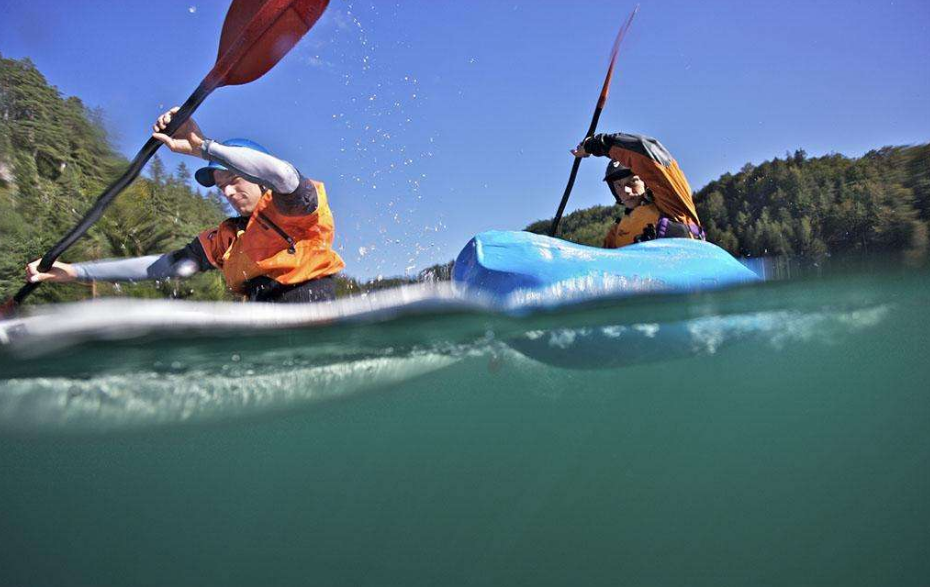 航伽水上运动基地通过教练专业讲解,从握浆方式、调整仓位、配合入水到怎样控制皮划艇行进方向、避免冲撞停入码头等,全方位并专业的教学让初学者很快能熟练掌握。
The Hangjia Water Sports Base is explained by the coaching professional, from the way of holding the pulp, adjusting the position, matching the water into the way to control the direction of the canoe, avoiding collision and stopping into the dock, etc. The all-round and professional teaching makes the beginners quickly proficient. .
各位老板、HR们,为员工们准备一场真正自由竞技的团建吧!
Dear bosses, HRs, prepare a team for real free athletics for the staff!