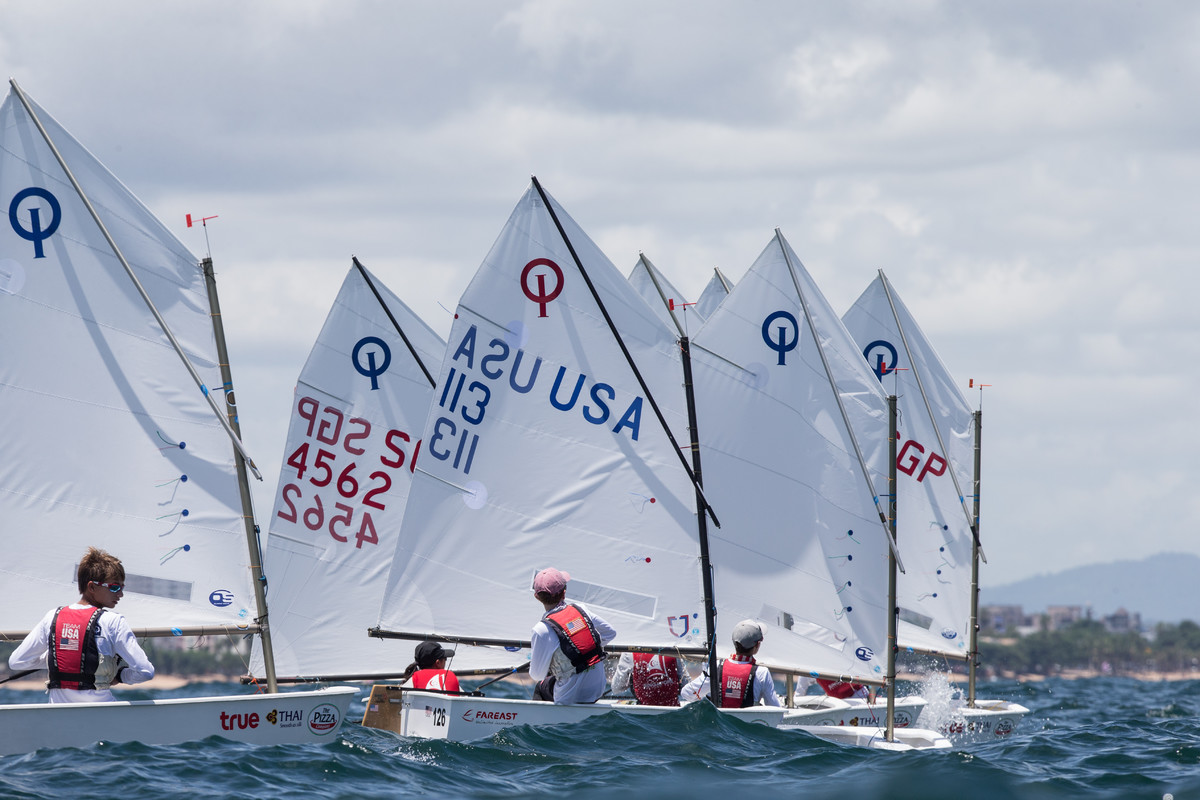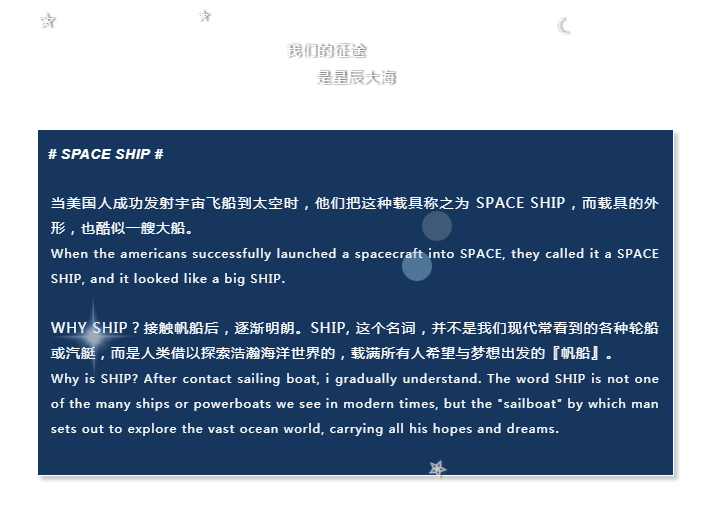 帆船,是一种借助自然风力靠帆前进的船,是继舟、筏之后的一种古老的水上交通工具,如今已有5000多年的历史。它的存在是人类探索未知世界、与自然抗争的一个有力见证。
Sailing, is a ship sail forward by natural wind , is after the boat, raft , an ancient water transportation, now has a history of more than 5,000 years. Its existence is a powerful witness for human beings to explore the unknown world and fight against nature.
在步入现代之后,帆船,逐渐演变成一项富于探索精神的运动项目。现代帆船运动起源于欧洲,现在已经成为世界沿海国家和地区最为普及的体育活动之一,也是各国人民进行体育、文化交流的重要内容之一。
After entering the modern, sailing, gradually evolved into a spirit of exploration of sports. Originating from Europe, modern sailing has become one of the most popular sports activities in the coastal countries and regions of the world, as well as an important part of sports and cultural exchanges among people of all countries.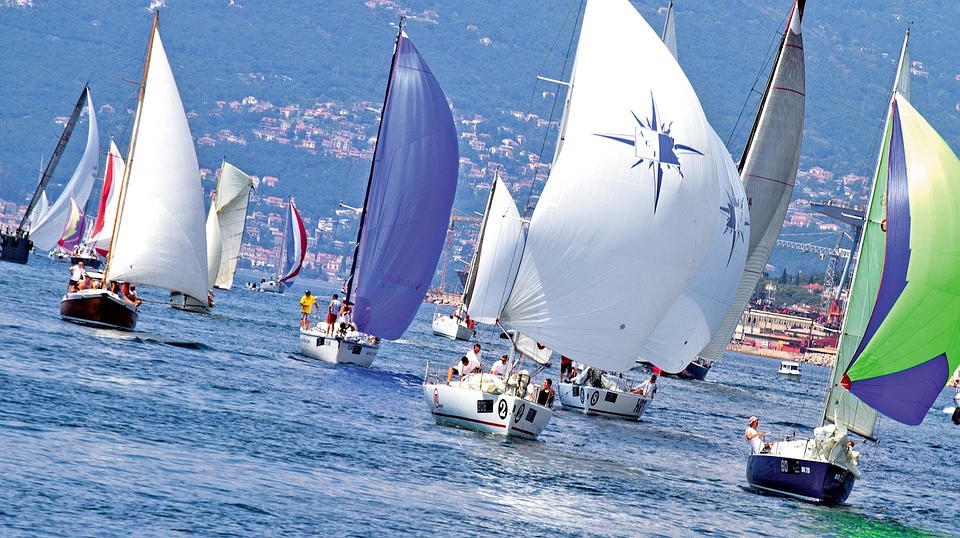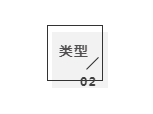 现代帆船运动中的帆船,从器材上可分为龙骨船、稳向板船、多体船、古帆船和帆板。其中的稳向板船,就是我们常说的小帆船,其船身2-6米,船体轻,设备简单,易于制造,驾驶灵活。奥运会帆船项目中如芬兰人级、激光级、49人级等都属于小帆船。
The sailboat in modern sailing can be divided into keel boat, steady board boat, multi-body boat, ancient sailboat and sailboard. One of them is the stable plate boat, we often say small sailboat, its hull 2-6 meters, the hull is light, simple equipment, easy to manufacture, flexible driving. Olympic sailing events such as the Finnish class, laser class, 49 people are small sailing.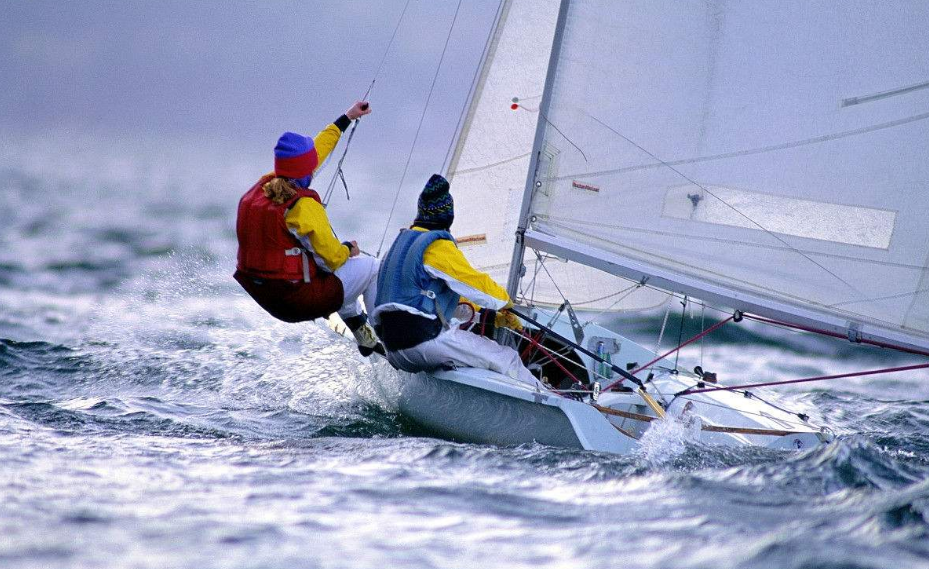 下图,是适合青少年的小小帆船——OP帆船。
The picture below is the OP sailboat, a small sailing boat for teenagers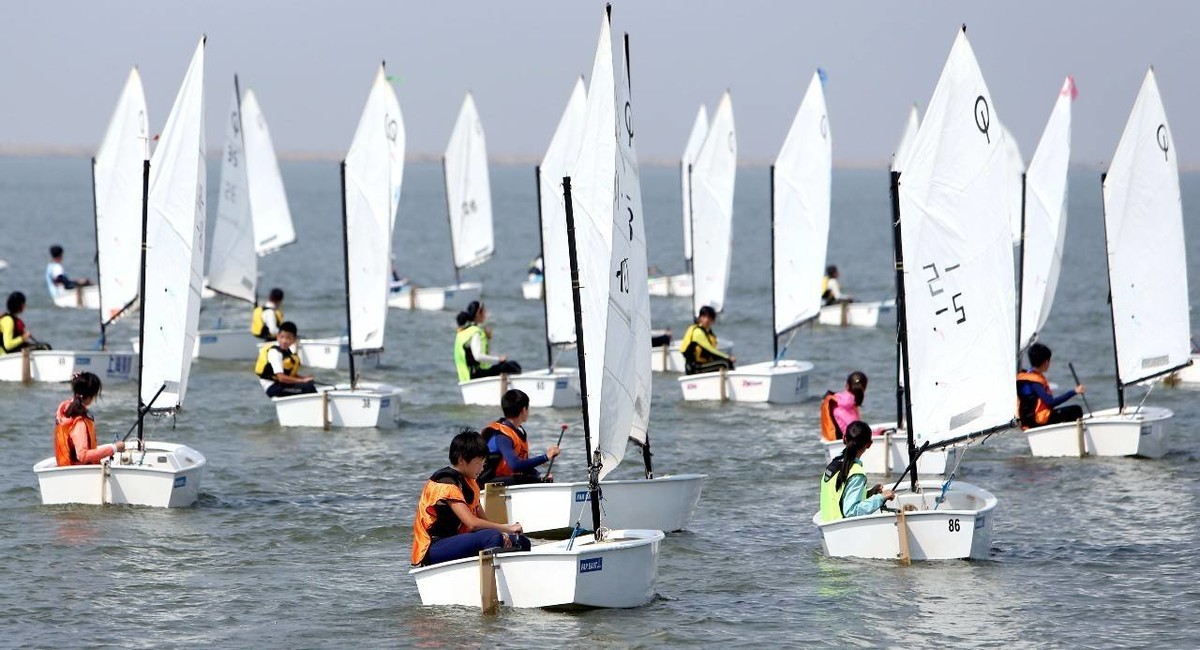 帆船运动是一项集
竞技

、

娱乐

、

观赏

、

探险
于一体的体育运动项目。它有具有较高的观赏性,尤其是在国外备受人们喜爱。
Sailing is a collection of sports, entertainment, viewing, adventure in one of the sports. It has a high ornamental, especially in loved by foreign countries people.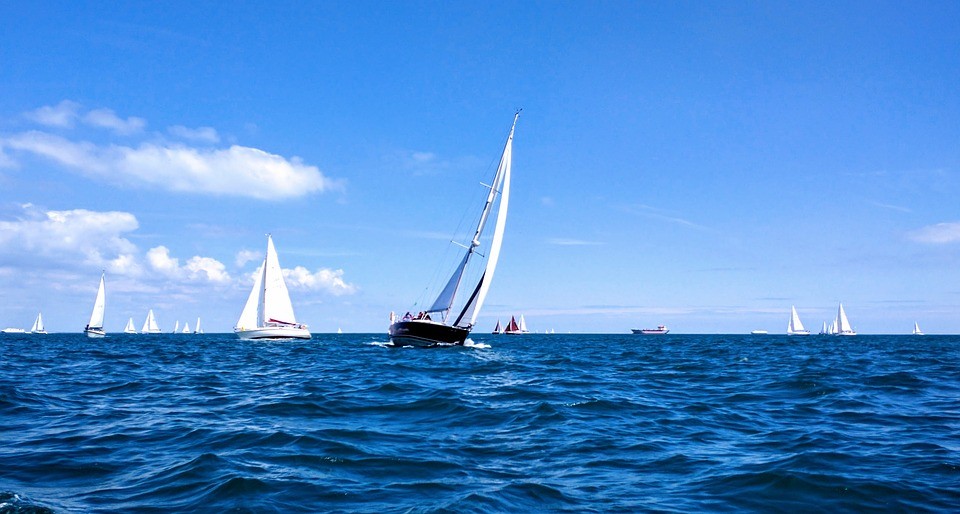 很多国际知名学府在招收学生时,对于学生的要求除了成绩外,若有参加如帆船,赛艇等运动的资历,属于招生考虑的其中一个条件。而且学会帆船、皮划艇等技能,对于融入国外社交圈、了解国外文化也有很大的帮助。
When many internationally renowned universities recruit students, the requirements for students in addition to grades, if there is to participate in sports such as sailing, rowing qualifications, one of the conditions for admission consideration. And learn sailing, canoeing and other skills, for the integration of foreign social circle, understanding foreign culture is also a great help.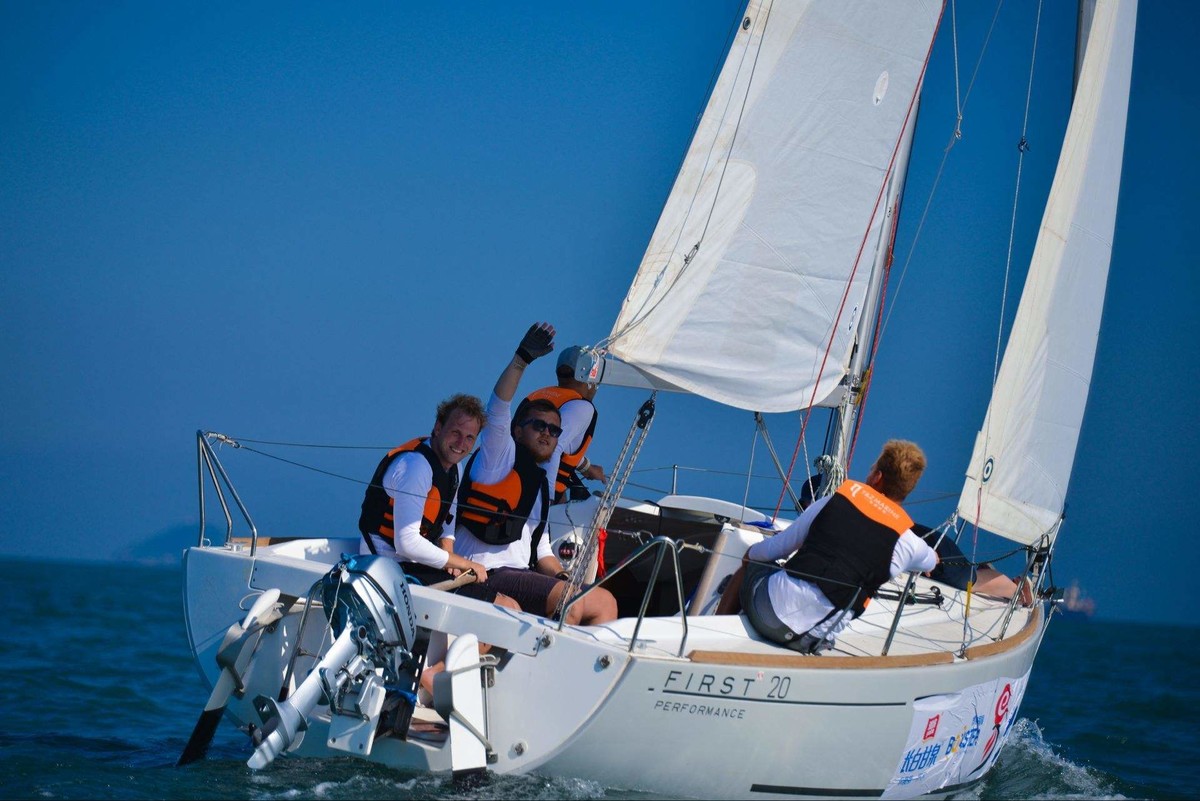 国内交大、同济、清华等名校,国外剑桥大学、牛津大学、墨尔本大学、阿姆斯特丹大学、莫斯科国立大学等名校都不仅设有帆船俱乐部,而且每年都会来中国参赛。
Famous universities such as Shanghai Jiaotong University, Shanghai Tongji University and Beijing Qinghua University, as well as foreign universities such as Cambridge university, Oxford University, university of Melbourne, university of Amsterdam and Moscow state university all have sailing clubs and come to China to compete every year.
帆船运动已与高等教育、休闲旅游的跨界深度融合,搭建起一个高端国际交流平台。
Sailing has been deeply integrated with higher education and leisure tourism, building a high-end international exchange platform.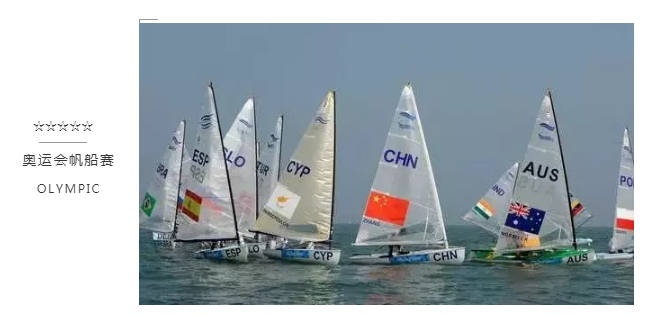 奥运会,
运动帆船最重要的赛事,四年一届。参赛船数受到严格限制,每个国家在每个级别中不论有多少船获得参赛资格,也只允许一条船参赛。
The Olympic Games, the most important sport sailing event, is held every four years. There are strict limits on the number of boats that can compete, with each country allowing only one boat in each class, regardless of how many boats qualify.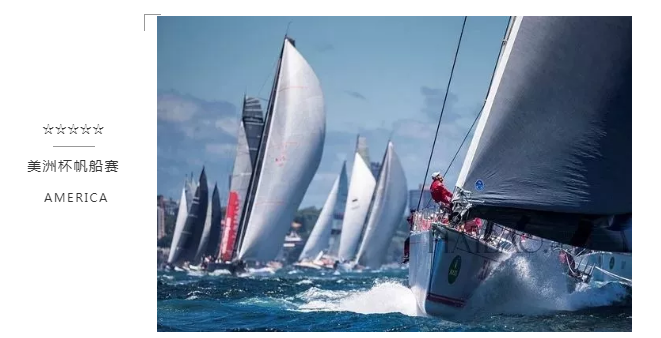 美洲杯帆船赛,始创于1857年,每4年举办一届,至今已持续了近150年,是世界上最负盛名的大帆船赛事,仅制造参赛船只便需花费上千万乃至数千万美元。
America's Cup, founded in 1857, is held every four years and has lasted nearly 150 years. It is the most prestigious yacht race in the world. It costs tens of millions or even tens of millions of dollars to build competing vessels.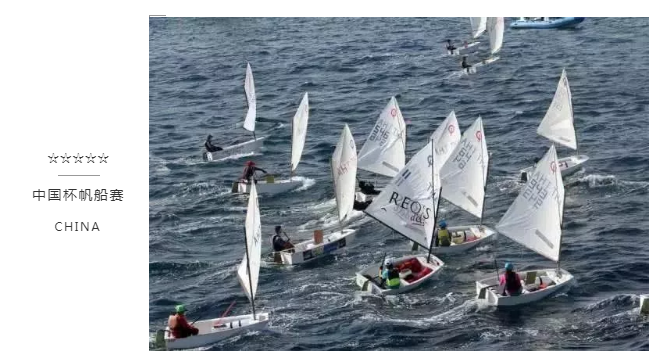 中国杯帆船赛,以大帆船航海领域"中国唯一",且"国际赛事"定位的中国杯赛,在成功进入国际帆联赛之后,如今已经成为亚洲地区最重要的大帆船航海比赛。
China Cup International Regatta , positioned as the only China in the china sailing field and an "international event", has become the most important sailing race in Asia after its successful entry into the international sailing league.

Q: 很多家长问什么年龄段可以学帆船?
Q: Many parents ask about age limit for learning to sail
A: 一般来讲 七岁以上就可以学帆船了。在船型选择上,航伽特此引进OP帆船(国内称乐观级帆船),非常适合青少年。并且国内大部分的青少年帆船赛采用这个船型。
A: Generally speaking, your child can learn sailing when they are over seven years old.In terms of ship type selection, Hanjia hereby introduces OP sailboat (called optimistic class sailboat in China), which is very suitable for teenagers. And most of the youth sailing competitions in China adopt this type of boat.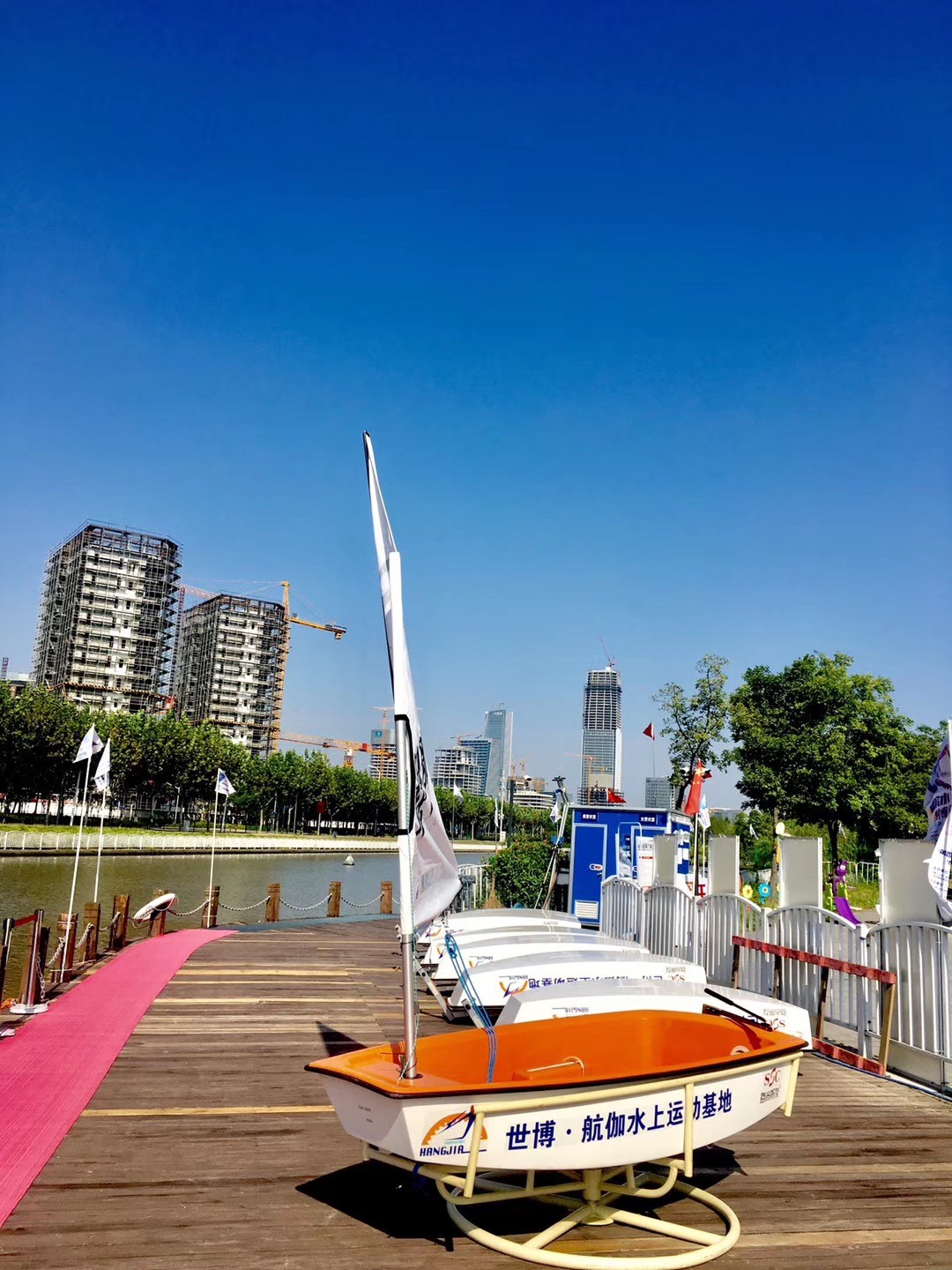 Q:一家人或几个朋友一起享受哪款帆船比较好?
Q: Which type of boat is better for a family or a few friends to enjoy?
A: 为满足大家体验、拍照、新手驾驶的需求,航伽也特此引进了三体帆船。整船可载3~4人,非常适合家庭休闲和朋友聚会。
A: In order to meet the requirements of experience, photo taking and novice driving, Hanjia has introduced the trimaran. The whole boat can carry 3 to 4 people, which is very suitable for family leisure and friends gathering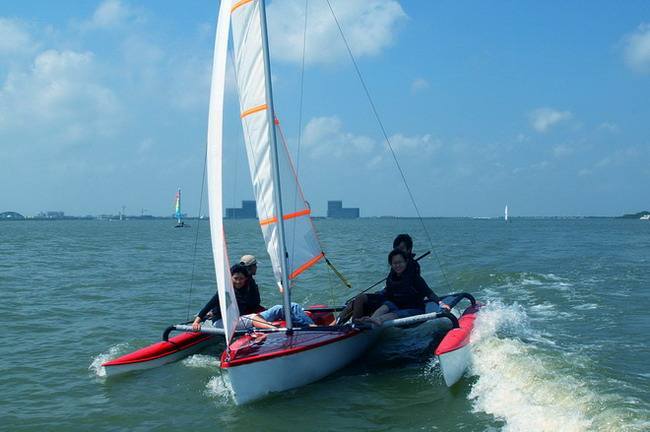 Q: 不会游泳能玩么?
Q: Can we play without knowing how to swim?
A:在电影星际穿越中,主人公对恐惧太空的同事说过这样一段话:世界上许多顶尖的帆船运动员并不会游泳。现实中确实有少部分帆船运动员不会游泳,因为他们只要在板上,就不会让自己有游泳的机会。
A: In the movie Interstellar, the hero tells a colleague who fears space that "Many of the world's top sailers can't swim." The reality is that there are a small number of sailors who can't swim, because as long as they are on the board, they don't give themselves a chance to swim.
在航伽这个专业的水上运动基地,我们的持证教练也会在接下来的OP帆船训练营培训课程中,全程近距离指导陪同。不仅能学习到驾驶OP帆船技能,也会收获到积极探索,开拓视野,开拓胸襟,自立自强的优秀品质。
In Hangjia, a professional Water Sports Base, our certified instructors will also guide and accompany you in the following training course of OP sailing training camp. Not only can you learn the skills of sailing OP, but also you can gain the excellent qualities of active exploration, broadening your vision, broadening your mind and self-reliance.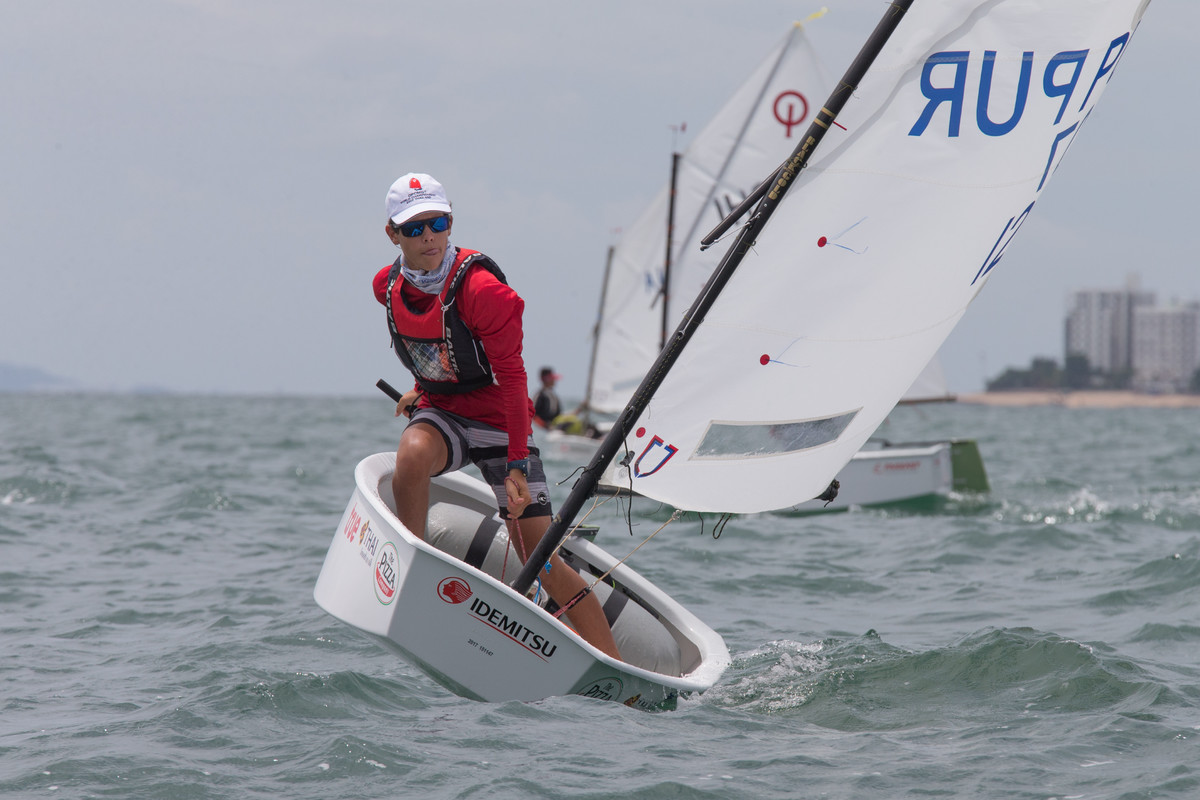 世博·航伽水上运动基地提供专业的成人培训课程、青少年培训课程、亲子训练课程、学校课外活动训练课程,完成课时可获得结业证书。我们还具备帆船培训和发证资质以及美国ACA皮划艇二级证书的培训和发证资质,欢迎广大朋友们前来体验、报名。
Expo-Hangjia Water Sports Base,could provides professional adult training courses, youth training courses, parent-child training courses and after-school activities training courses. We also have the training and certification qualification of the American ACA kayak ii certificate. You are welcome to experience and register.
世博·航伽水上运动基地配备帆船、皮划艇、SUP等新颖的水上运动,承办运动体验、驾照培训、水域竞赛、企业团建以及家庭、个人等多等级赛事、体验活动。
Expo-Hangjia Water Sports Base match the novel water sports such as sailboats, kayaks, SUPs sports events, driver training, water races, corporate formations, and multi-level events and experiences for families and individuals.