骚年们,
是不是觉得一提到
出海活动就不明觉厉?
满脑子想到的都是,
豪华游艇、有钱人、比基尼与香槟。
juvenile,
Do you feel that one mentions
Is it unclear to go out to sea?
Full of thoughts,
Luxury yachts, wealthy people, bikinis and champagne.

以为一切出海活动都是海天盛筵。
我们的内心独白是酱紫的,
比基尼?出海?
其实酱紫的,
"玩游艇叫富贵,玩帆船叫品味"。
所以,我们还在傻傻分不清,
"富贵"和"品味"么?
来,让我们一起来缓解这个尴尬癌。
I think that all the activities in the sea are full of sea and sky.
Our inner monologue is purple,
Bikini? Going out to sea?
In fact, the sauce is purple,
"Playing a yacht is called wealth, and sailing is called taste."
Therefore, we are still stupid and unclear.
"Fully" and "taste"?
Come, let us alleviate this cancer.
即是大家口中所谓的的高大上"游艇",主要靠引擎或马达来推进,本身配置的引擎马力较大,速度较快,但耗油厉害,所以属于"土豪"级别的才能负担得起,缺点是,有航行距离的局限性,不然很可能在茫茫的大海中耗尽油料。
That is, the so-called tall "yacht" in everyone's mouth is mainly driven by the engine or the motor. The engine itself is equipped with a large horsepower and a fast speed, but it consumes a lot of fuel, so it can be afforded at the level of "local tyrants". The disadvantage is that there are limitations in the distance traveled, otherwise it is likely to run out of oil in the vast sea.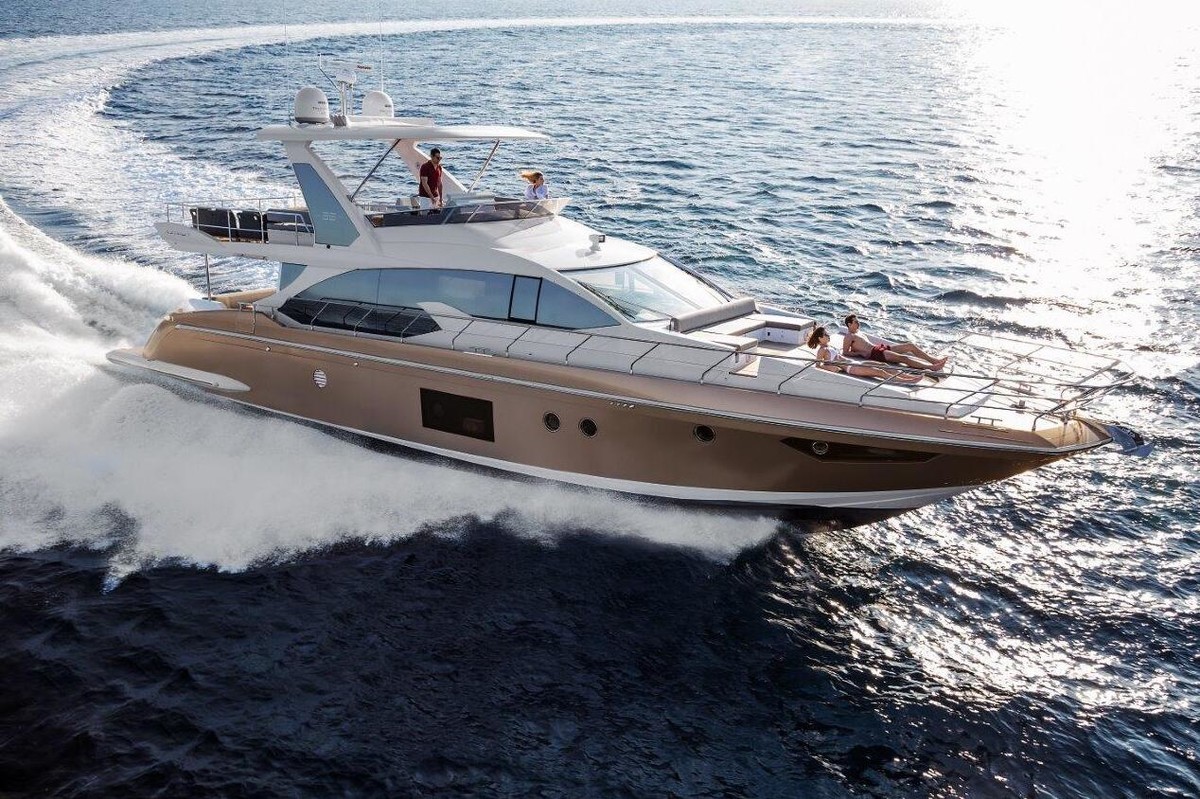 现在,让暴风雨来的更猛烈一些吧,
我们一起见识见识真正的土豪艇!
Now let the storm come more violently,
Let's see and see the real Turkish boat!
世界最贵艇/The most expensive boat in the world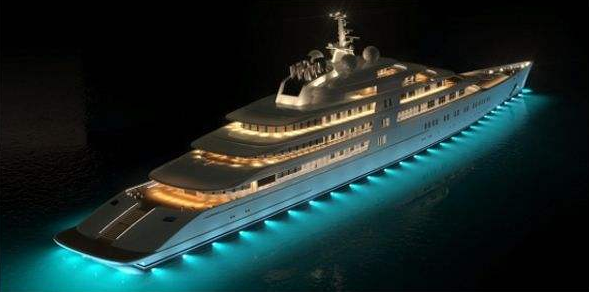 Azzam 价值6.27亿美元,是世界上最大和最昂贵的游艇。游艇打造总共花费了4年的时间。它总长180米,有12辆双层巴士的高度和两个足球场那么大的面积,总排水量达到14000吨。
Azzam is worth $627 million and is the largest and most expensive yacht in the world. It took a total of four years for the yacht to be built. It has a total length of 180 meters, the height of 12 double-decker buses and the size of two football fields, with a total displacement of 14,000 tons.
最惊艳游艇/The most amazing yacht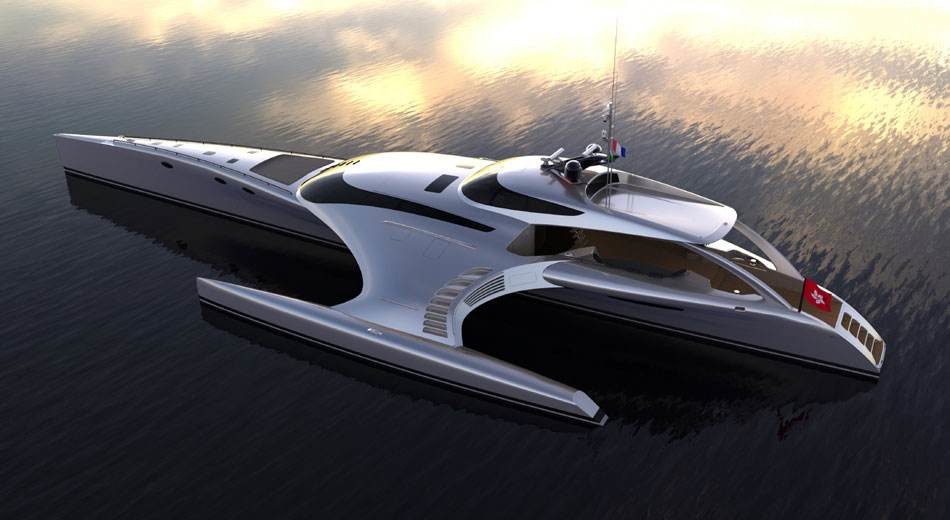 Adastra价值1500万美元,除了拥有惊艳的造型外,它还拥有综合船舶监控系统,可在50米范围内用一部苹果iPad进行控制,更为吊炸天的配备是"防护盾",可向相机发射激光束,让偷拍成为一种不可能。
Adastra is worth $15 million. In addition to its stunning shape, Adastra also has an integrated ship monitoring system that can be controlled with an Apple iPad within 50 meters. The equipment for the hanging day is a "protective shield". The camera emits a laser beam, making sneak shots an impossible.
After watching the rich, look at the taste,
We will come next.
即大家通常所称的"帆船"。从长度讲,可以分成小于40英尺、40-70英尺、70-100英尺和100英尺以上的船型。主要靠"风力"来推进,操作灵活、速度较慢,但在大海里航行距离上比较没有局限性,航海时唯一需要担心的是"清水"跟"电"。
That is what everyone usually calls "sailing." In terms of length, it can be divided into ship types of less than 40 feet, 40-70 feet, 70-100 feet and more than 100 feet. It is mainly driven by "wind power". It is flexible in operation and slow in speed. However, there is no limit in the distance traveled in the sea. The only thing that needs to be worried when sailing is "Qingshui" and "Electricity".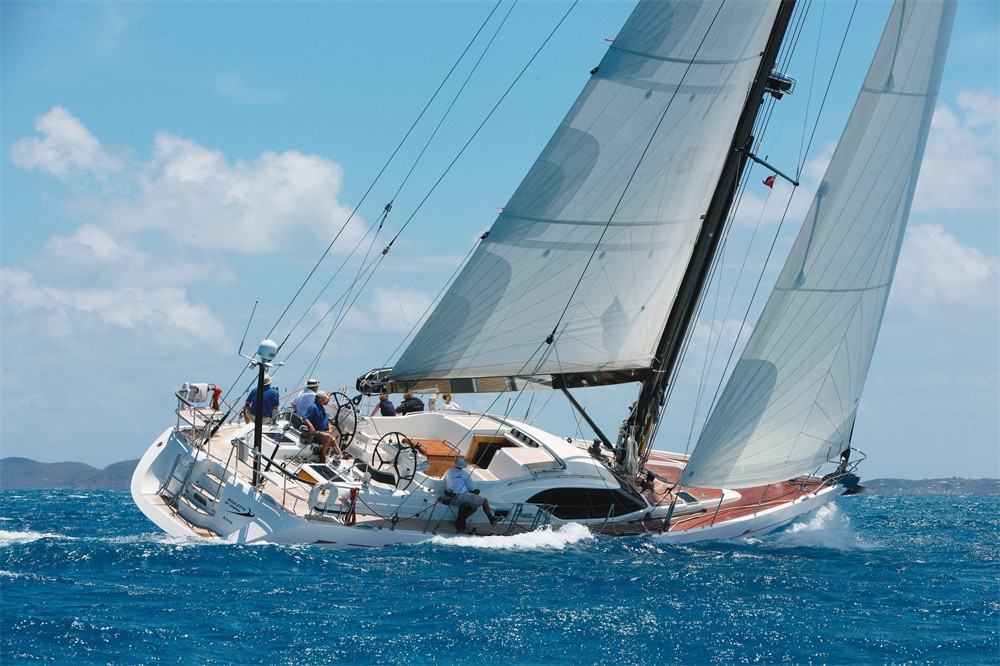 Tips:游艇更适合商务休闲,而帆船更偏于健康运动。
Tips: Yachts are more suitable for business and leisure, while sailing is more healthy.
最老的帆船/Oldest sailing ship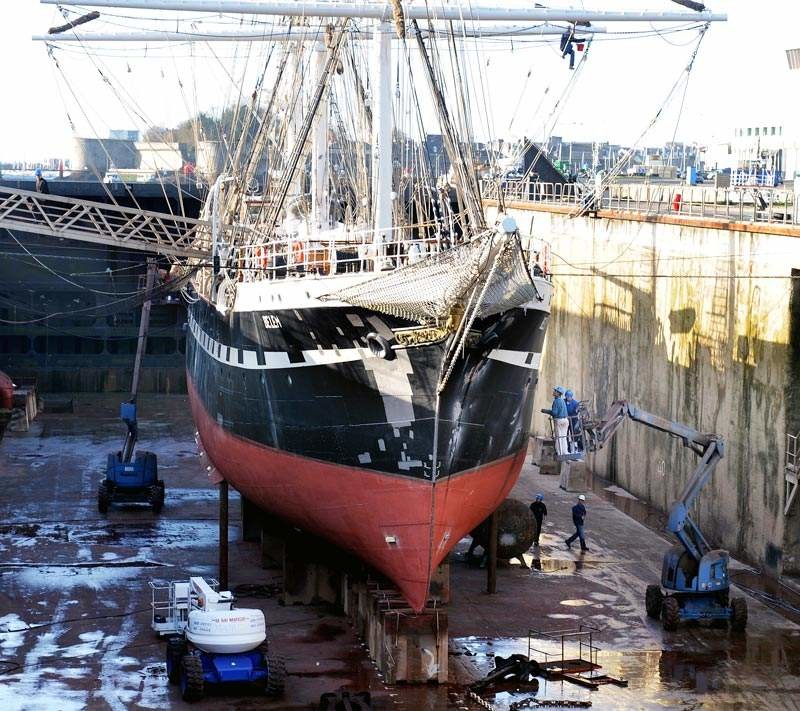 法国贝伦号(Belem)于1896年首次下水,至今已有120岁的高龄,是目前世界上最古老的三桅帆船。1979年停泊在码头后,"贝伦"号一直作为海军船员的学习和试验基地,再没有下水。2009年经过5个月的整修和油漆工程后再度下水航行。
The French Belem was first launched in 1896. It is now 120 years old and is the oldest three-masted sailing ship in the world. After berthing at the dock in 1979, the "Belem" has been used as a learning and testing base for naval crew members, and there has been no launch. After five months of renovation and painting work in 2009, it was launched again.
讲到这里,小伙伴们是不是都了解了游艇跟帆船的区别呢?
Speaking of this, do the friends understand the difference between yacht and sailboat?