最近的热搜,台风"利奇马"赫然在榜, 这个初登陆风级高达16级的强热带台风,自浙江温岭市登陆,就不断北上,影响多个城市。
Recently, typhoon liqima, a powerful tropical typhoon with a wind force of up to 16, has been making landfall in wenling city.
浙江、江苏、上海、山东、辽宁等不少地方受强烈影响,甚至有些地方出现洪涝灾害、山体滑坡灾害,道路、房屋被淹,居民被困,断水断电,人们的生命受到威胁!
It has influenced Zhejiang, Jiangsu, Shanghai, Shandong, Liaoning and many other places in China, some places even have occurred floods and landslides. You can see flooding roads, houses, residents trapped, cut off water and power, and people's lives are threatened!



这些人员伤亡、财产损失的数字,是天地的不仁,但在无情的灾害面前,总有人心怀大爱,逆风而行。消防救援队、武警救援队等救援部队以及不少民间救援队,纷纷汇成一股强大的力量,联手对抗这天灾。
The number of casualties and property losses means heartless natural disaster, but in the face of merciless disasters, there are always people with great love, go against the wind. Fire rescue teams, armed police rescue teams and other rescue forces as well as many civilian rescue teams, have combined into a powerful force to fight against this natural disaster.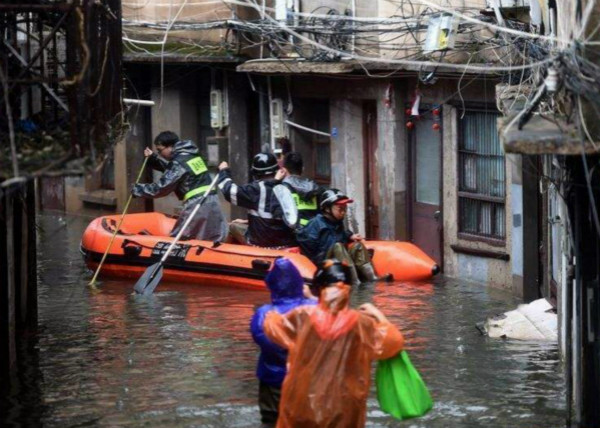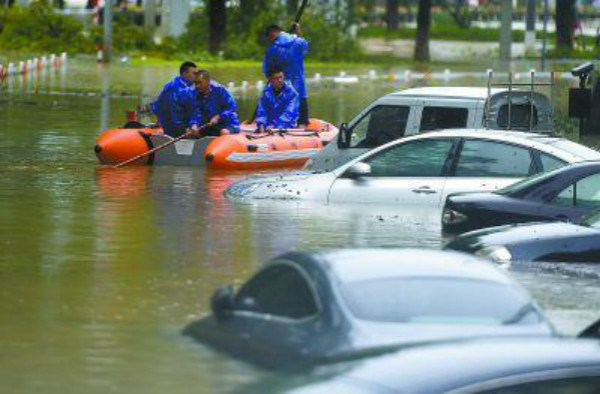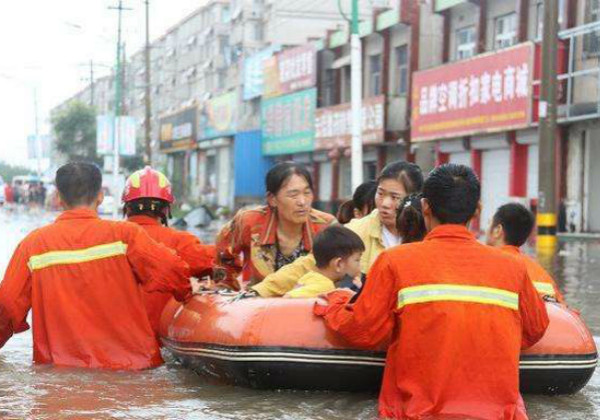 各方救援力量中,有人发现了皮划艇世界冠军许亚萍的身影,她和救援团队在临海驾驶着冲锋舟,30多个小时未合眼,抢救转移了三十余位受灾群众。她自发参与救援的行为,获得社会各界的一致赞扬,被网友称为"学以致用的最高境界"。对于媒体的采访,许亚萍表示,有技能的人就该冲在最前面。
All rescue forces, someone found the figure of kayaking world champion Xuyaping, she and the rescue team driving in the sea, more than 30 hours did not sleep, rescue transferred more than 30 people affected by the disaster. Her spontaneous participation in the rescue has won praise from all walks of life and has been called "the highest level of learning to use" by netizens. For media interviews, Xuyaping said that skilled people should be rushed in front.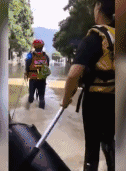 皮划艇,这个台风中的希望之舟,也走入了人们的视野,在此次救援中可谓是必不可少,功不可没。
kayaking, is the hope boat in typhoon weather ,came into the vision of people, and in this rescue it is indispensable.
有了它,就能一次性安全转移多个人员;
With it, you can safely transfer multiple people at once;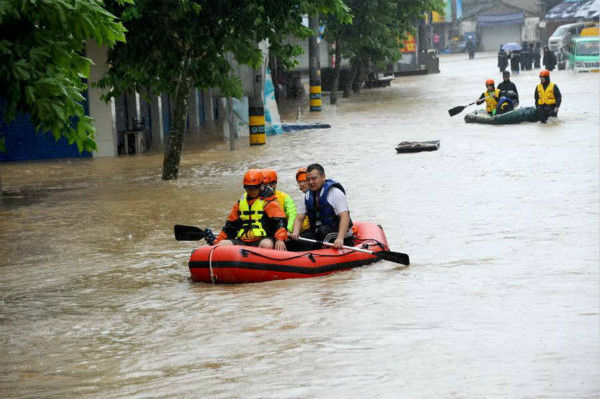 有了它,就能飘在肮脏的洪水上,从而避免接触一些细菌病菌;
With it, you to float on dirty floodwaters and avoid contact with bacteria.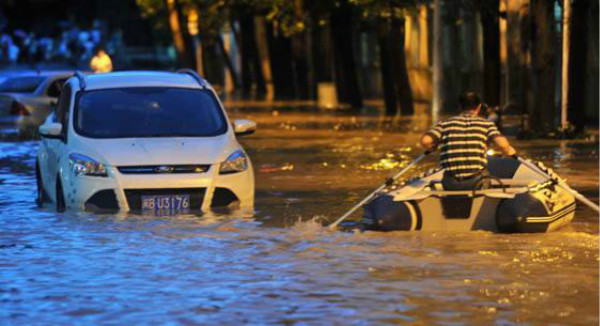 有了它,就能避开一些积水掩盖住的陷阱,以及漏电的电线电桩,减少撤离的安全隐患......
With it, you can avoid some trap under the water and leakage of electrical wire pile,
reduce the safety risk of evacuation...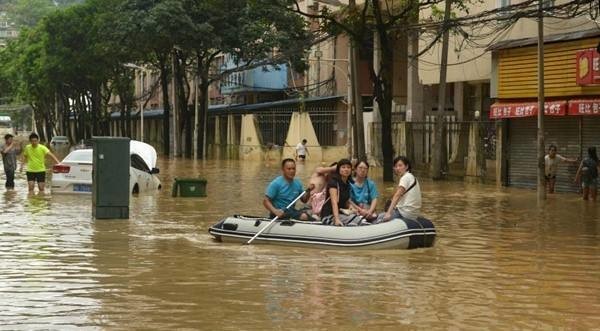 学会了,能自救,
学精了,不但能自救,还能救人。
Learned it, you can save yourself,
learn essence, not only can you save yourself,
but also you can save more people.
对于皮划艇,我只有四个字,我也想学!
For kayaking, I only have four words, I want to learn!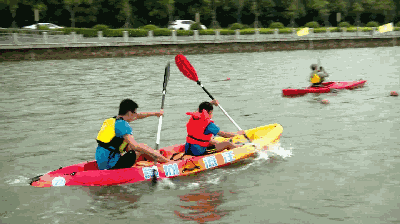 那么,就来世博 · 航伽水上运动基地,
不会让您失望!
So, come to Expo · Hangjia Water Sports Base,
will not let you down!

☆ 我们有专业团队贴心服务,国家级教练员全程专业指导。
We have professional team intimate service, national coaches professional guidance throughout the process.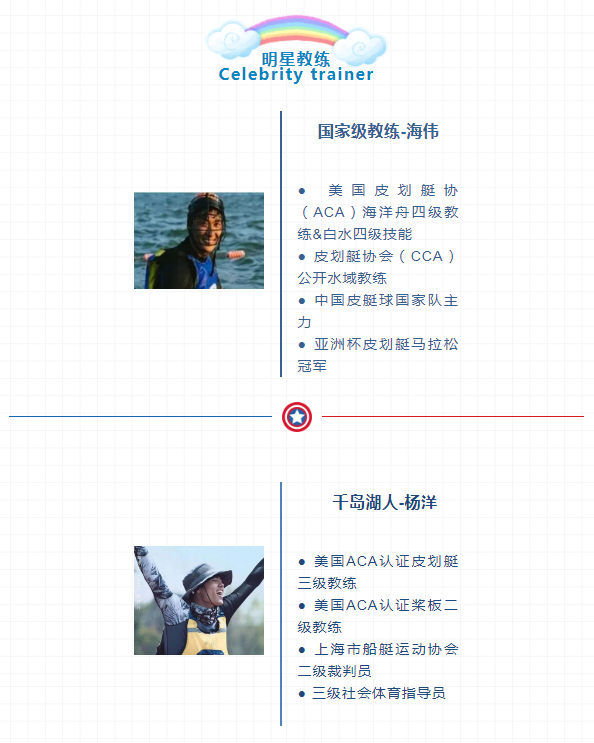 ☆ 装备齐全(充气皮艇、救生艇、肥宅艇、海洋舟等各种类型的小艇以及桨板、水上自行车等各种装备),可尽情换着玩。
Equipped with kayaks, paddles, water bikes, etc.You can play all of them.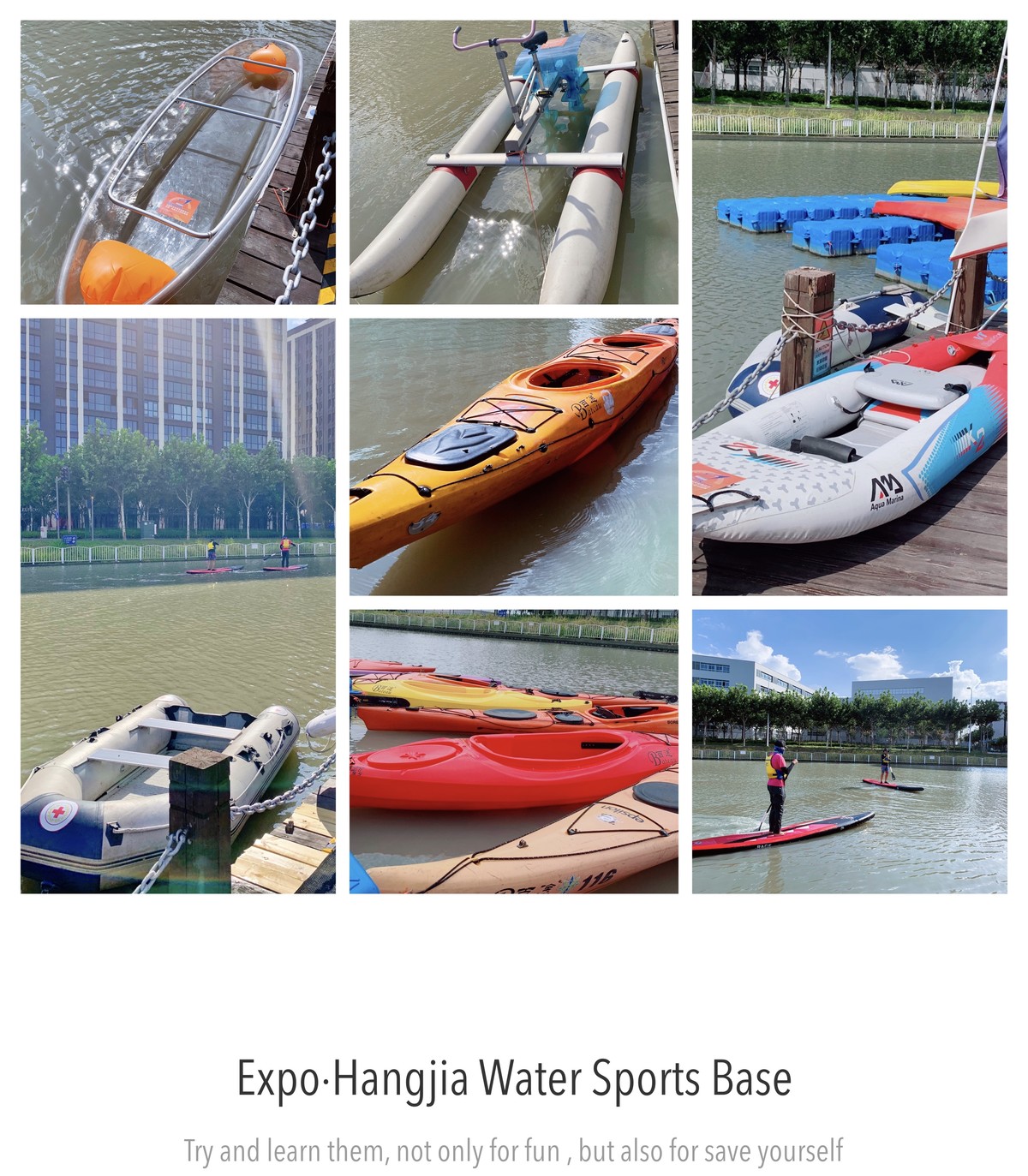 ☆ 基地可同时容纳500人,接待人数超5000人次,人防技防双重安全保障,获得社会各界高度认可。
The base can hold 500 people at the same time and receive more than 5,000 people. Double security guarantee for air defense.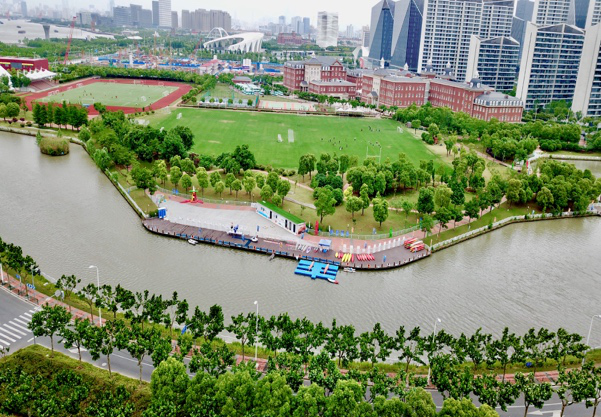 ☆ 针对企业有专门的团建方案,活动效果好,好评率高!
In view of the enterprise has the specialized group to build the plan, the activity effect is good, the praise rate is high!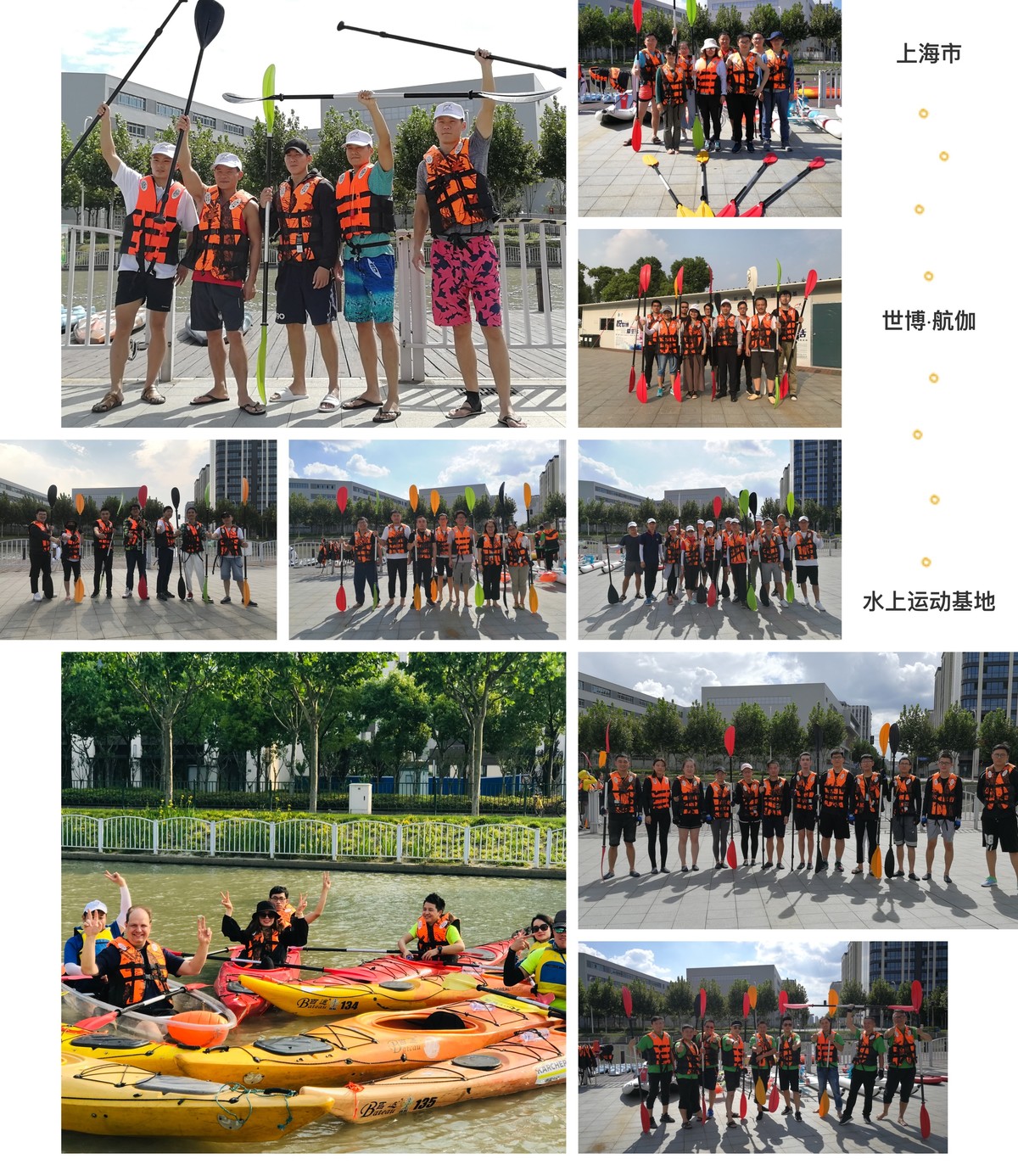 ☆ 除企业团建外,航伽专业承办运动体验、驾照培训、水域竞赛、以及家庭、个人等多等级赛事、体验活动。并提供专业的皮划艇、桨板、OP帆船成人培训课程、青少年培训课程、亲子训练课程、学校课外活动训练课程,完成课时可获得结业证书,具有美国ACA皮划艇二级证书的培训和发证资质。
In addition to corporate league building, Hangjia is a professional organizer of sports experience, driver's license training, water competitions, family and individual multi-level events and experience activities. The company also provides professional canoeing, paddleboard, OP sailing adult training courses, youth training courses, parent-child training courses and after-school activities training courses. Students who complete the class hours can obtain the completion certificate and have the training and certification qualification of the American ACA kayaking level 2 certificate.