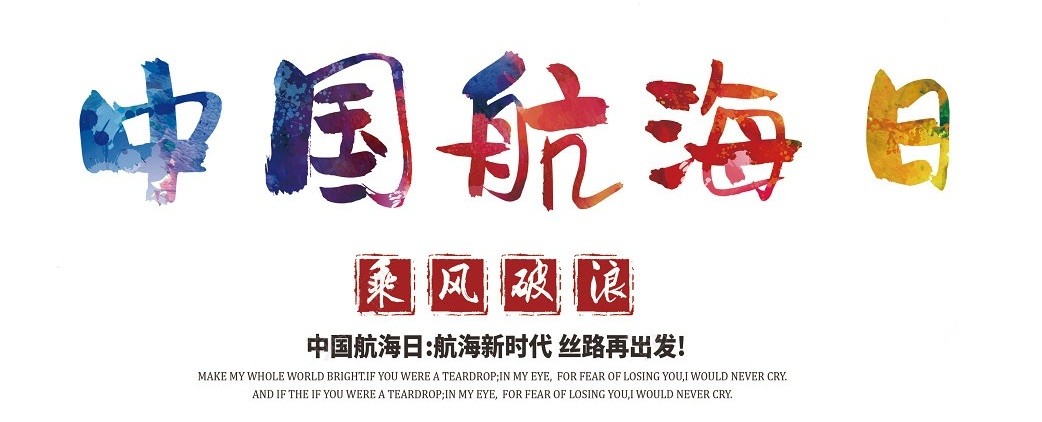 "航海日"是由政府主导、全民参与的全国性法定活动日,既是所有涉及航海、海洋、渔业、船舶工业、航海科研教育等有关行业及其从业人员和海军官兵的共同节日,也是宣传普及航海及海洋知识,增强海防意识,促进社会和谐团结的全民族文化活动。
"China Maritime Day" is dominated by Chinese government and the whole people to participate in an official national level, as well as all involved in navigation, ocean, fishing, shipbuilding industry, marine scientific research education and related industry and its employees and navy officers and men of the common holiday, and popularizing knowledge navigation and marine, strengthen the consciousness of coastal defense and promoting social harmony and unity of the whole nation cultural activities.
今天是中国国家航海日,也是600多年前郑和下西洋的起航日。
Today is "China Maritime Day" , It is also the day zheng he set sail for the western seas more than 600 years ago.
600多年前,郑和远下西洋,给世界展示一个和平友好的中国;600多年后,我们助力新的海上丝绸之路,构建命运共同体,共商共建共享,携手展望未来!
More than 600 years ago, Zhenghe set sail to the western seas to show the world a peaceful and friendly China. More than 600 years later, we have built 21st Century Maritime Silk Road to build a community of shared future through extensive consultation, joint contribution and shared benefits.
航伽愿与大家一起努力,为宣传普及航海及海洋知识,增强海防意识,建设海洋强国贡献力量!
Hangjia is willing to work together with you to publicize and popularize navigation and Marine knowledge, enhance the awareness of coastal defense, and contribute to building a maritime power!