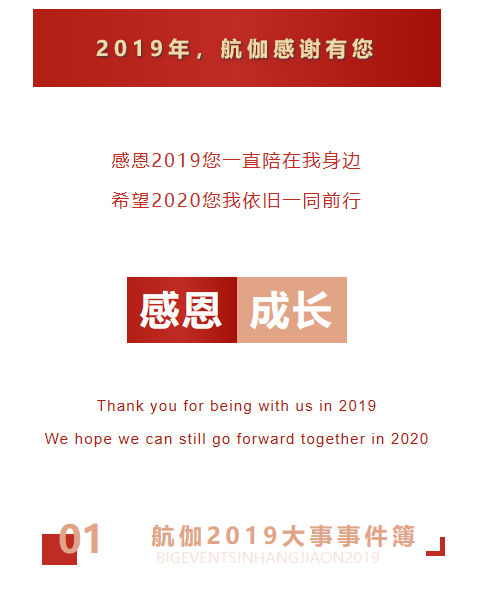 2019年,对于航伽来说,是忙碌充实的一年。对内,我们不断学习提高,积极参加各类会议展览;对外,我们锤炼增强服务质量水平,踊跃承接举办各类活动。
This year is a busy and fulfilling year for hangga. We participate in various conferences to learn and improve, ,and we undertake various activities to enhance the level of service quality.
作为世博地区的水上服务功能性企业,我们举办了大大小小数十次活动,服务客户累计超过2000人次;服务企业累计超过200多家,其中包括150多家浦东新区央企国企等世界500强企业;服务时长累计超过2500小时,全年无休,贴心服务,获得社会各界一致好评。
As the water service functional enterprise in the Expo area, we have held dozens of activities, serving more than 2,000 customers, and enterprises more than 70, including more than 50 state-owned enterprises in Pudong New Area. The total service time is more than 2500 hours, and there is no rest for the whole year. We're happy to see that our good service, get everybody's high praise.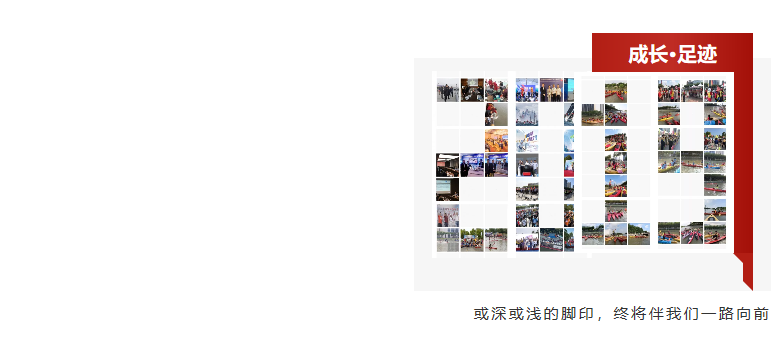 2019年1月10日,浙江南太湖控股集团有限公司总经理徐永华、副总经理张振 陪同航伽团队查看湖州南太湖渔人码头游艇港水域。经过深入地调研,领导们表示了对未来水上休闲文化的发展的一致认可及期待,双方洽谈和谐融洽,并就 南太湖项目 展开合作。
On January 10, 2019, Xu Yonghua, general manager of Zhejiang Nantaihu Holding Group Co., Ltd., and Zhang Zhen, deputy general manager, accompanied the Hangga team to check the waters of the yacht harbor of Nantaihu Fisherman's Wharf in Huzhou. After in-depth investigation, the leaders expressed their unanimous recognition and expectation for the future development of water leisure culture. We discussed in harmony and carried out cooperation on the south Nantaihu lake project.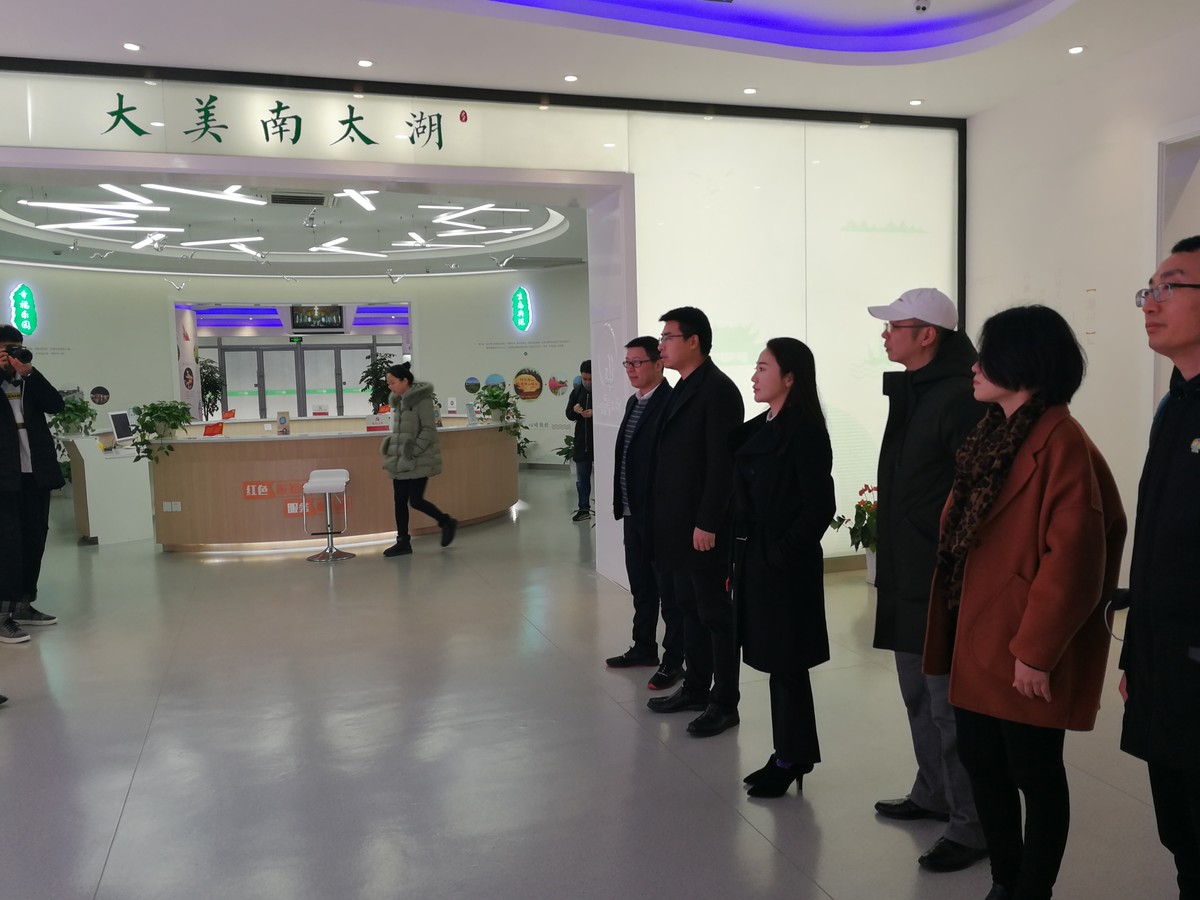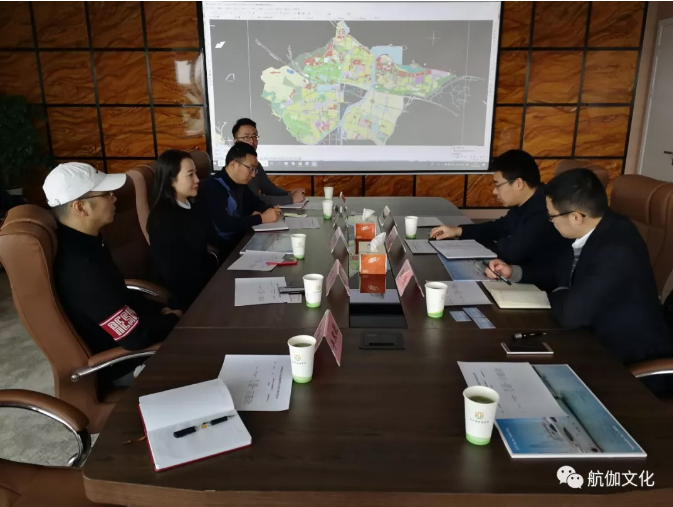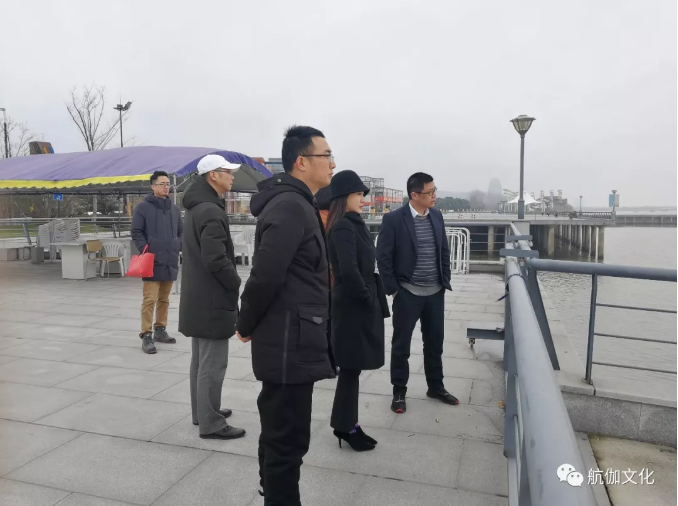 2019年1月30日,航伽与 根秋灯真等上师们 一同于黄浦江上乘坐玛丽号游船举行2019祈福放生法会,在悠扬而又庄严的梵呗声中,条条鱼儿重得解脱、重归自由。结缘航伽,随喜功德。航伽欢迎一切有缘之人,为上天好生之德传扬,渡厄解难,普度众生。
On January 30, 2019, Hang Jia and Genqiu Lanzheng and other masters took the 2019 prayer and release ceremony on the Huangpu River on the Huangpu River. In the melodious and solemn Brahma, the fish get free. You are welcome to join together with us to set free, free to participate in our affinity ceremony.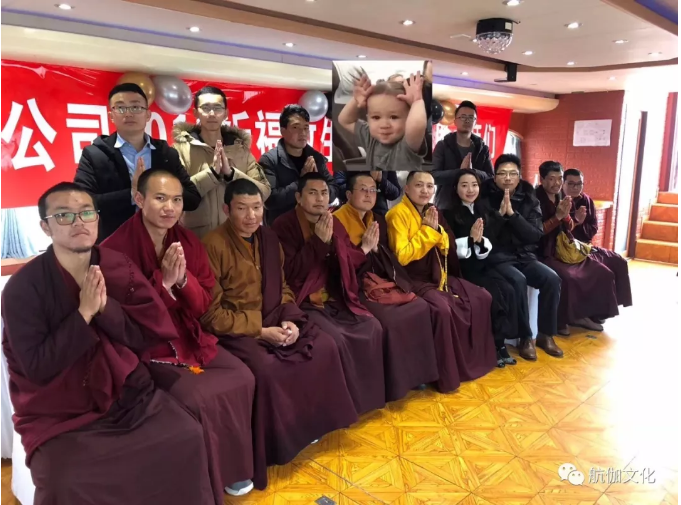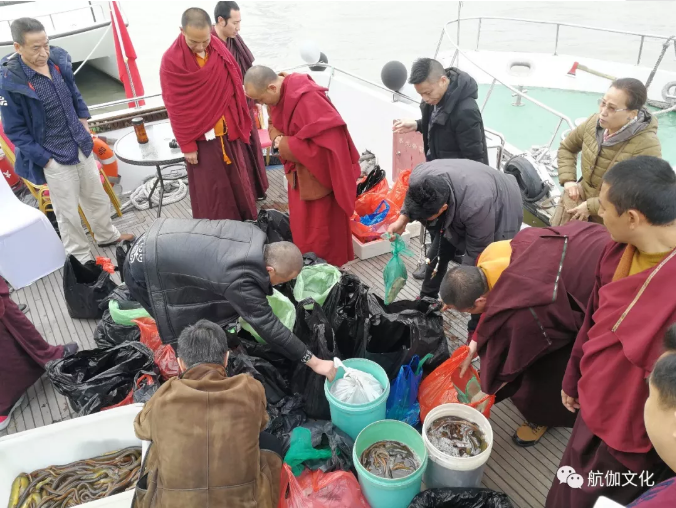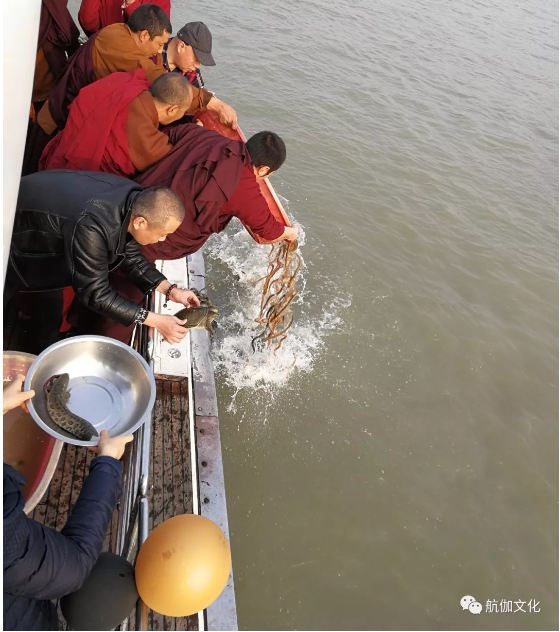 上海航伽文化&航伽游艇发展有限公司执行董事敬珞绮女士 受邀带领团队参展中国国际邮轮船舶修造论坛暨展览会,并在邮轮建造配套供应链论坛中做主旨发言,为打破行业壁垒积极谏言、出谋划策。展会期间,与 全国邮轮设计联盟理事长、中船协邮轮配套产业联盟执行会长于建中先生 就邮轮游艇未来的发展亲切交流,并与亚洲邮轮学院理事会秘书长程爵浩先生、上海海事大学MBA中心副主任王守云先生等行业专家 就邮轮专业学术领域交流。
Ms. Jing luoqi, executive director of Shanghai Hangjia Culture & Hangjia Yacht Development co., LTD., was invited to participate in China International Cruise Ship Building Forum and Exhibition with hangjia team, and made a keynote speech in this forum, to offering suggestions for breaking down the industry barriers. During the exhibition, Ms. Jing luoqi had a cordial exchange with Mr. Yu jianzhong, chairman of the National Cruise Design Alliance and executive chairman of Cruise industry alliance of China Shipbuilding Association, on the future development of cruise ships and yachts. And communicated with Mr. Cheng jue hao, secretary of the board of Asia cruise academy, Mr. Wang shouyun, deputy director of MBA center of Shanghai maritime university and other industry experts in the academic field of cruise industry.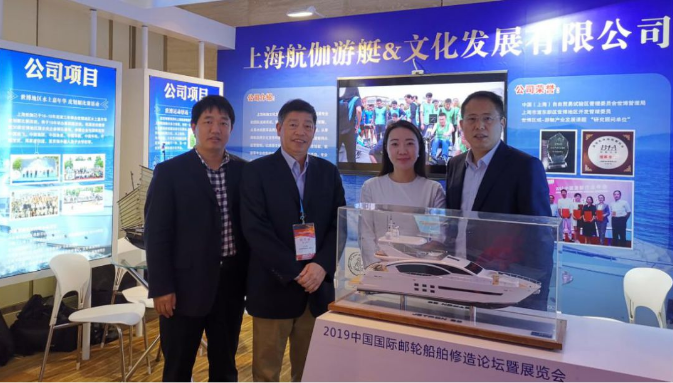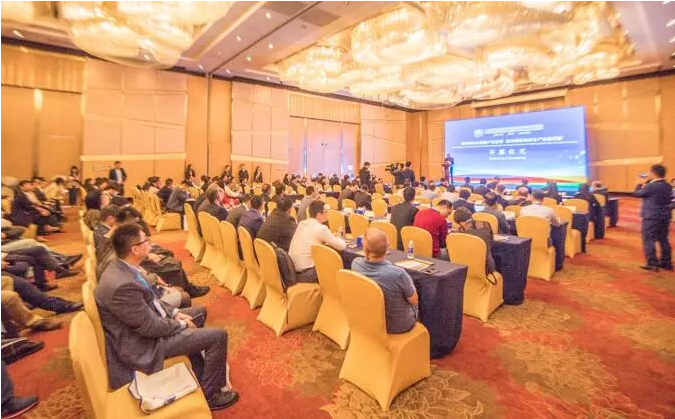 5月30日,由 上海市浦东新区世博地区开发管理委员会 以及 中国(上海)自由贸易试验区管理委员会世博管理局 发起的 浦东世博地区央企工会联席会第三次会议 在招商局大厦举办。中国商飞、宝武、中铝、华能、华电、鲁能、中黄金、中建材、中信泰富、综合党委 等入驻世博的所有央企,上海航伽文化&航伽游艇作为世博地区的水上服务功能性企业出席参加,大家齐聚在一起,共同为世博地区发展建言献策。
On May 30, China Commercial Aircraft, Baowu, Chinalco, Huaneng, Huadian, Luneng, China Gold, China National Building Materials, CITIC Pacific, the Comprehensive PartyCommittee and Shanghai Hangjiaqi gathered together to hold the joint meeting of the Central Enterprise Trade Unions in Pudong World Expo. As a water service functional enterprise in the expo area, Hangjia attended the meeting, and everyone gathered together to make suggestions for the development of the expo area.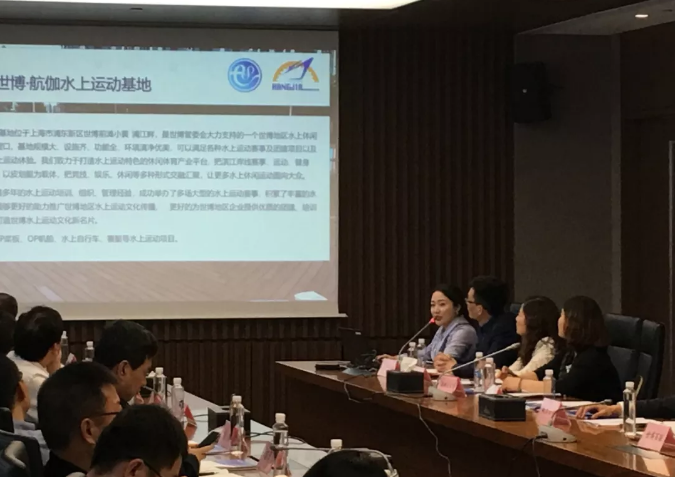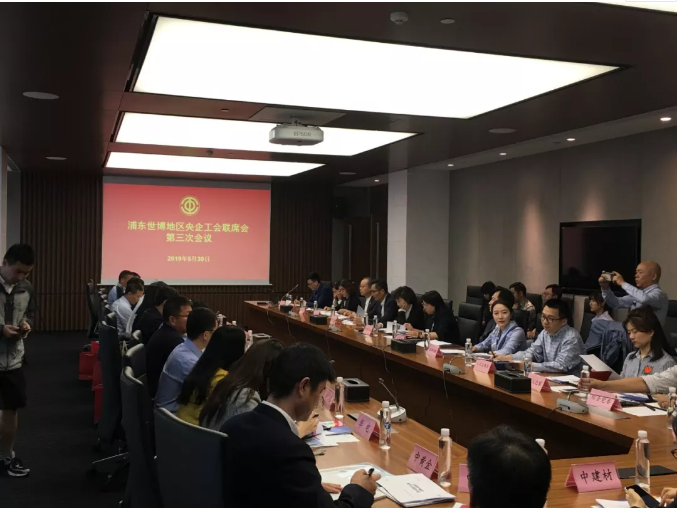 6月15日,首届2019上海城市业余联赛—航伽杯•桨板公开赛 在世博·航伽水上运动基地拉开帷幕。此次比赛由 上海市体育局、上海市体育总会 作为指导单位,上海市社会体育管理中心主办,上海航伽文化&航伽游艇发展有限公司、上海橙动体育管理有限公司 共同承办,小飞有梦、Feelyoga、乐划桨板、艇进网、舟际体育联合 协办,并得到上海市船艇运动协会、上海市浦东新区自由贸易实验区管理局 的大力支持。也吸引众多市民们开始关注并投身参与水上休闲运动。
On June 15, the first 2019 Shanghai Urban Amateur League -- Hangjia Cup & Paddle open kicked off at the Expo · Hangjia Water Sports Base. Shanghai Sports Bureau and Shanghai Sports Federation as guidance units, Shanghai Social Sports Management Center as sponsor, Shanghai Hangjia Culture & Hangjia Yacht Development co., LTD., and have Shanghai Chengdong Sports Management Co., Ltd jointly undertake. Xiaofei dream, Feelyoga, Lehua SUP, Tingjin net, Zhouji Sport assisted and get Shanghai Boat Association, Shanghai pudong new area free trade experimental zone administration supported.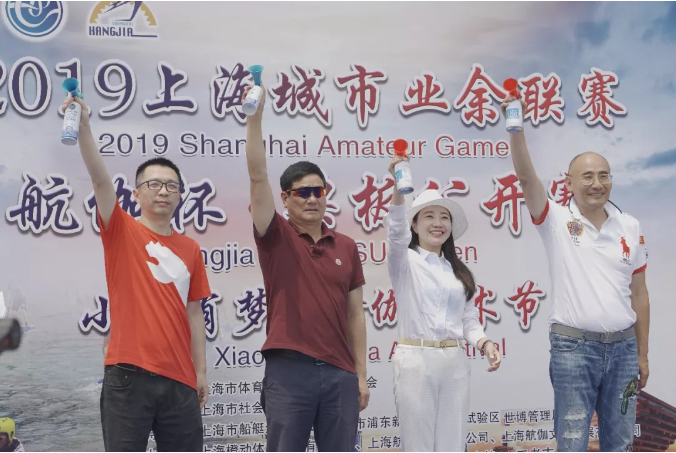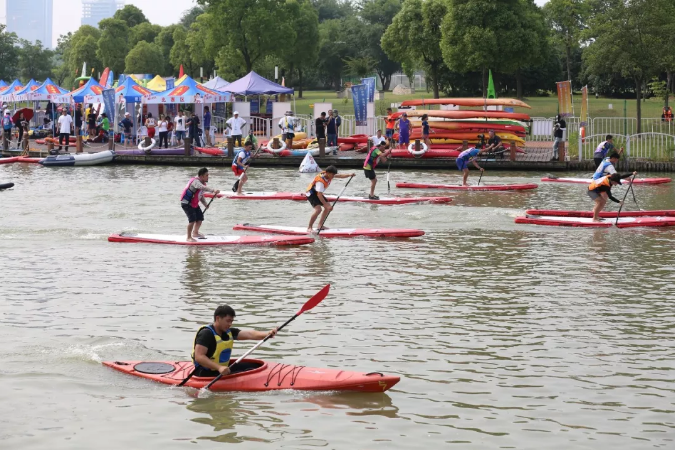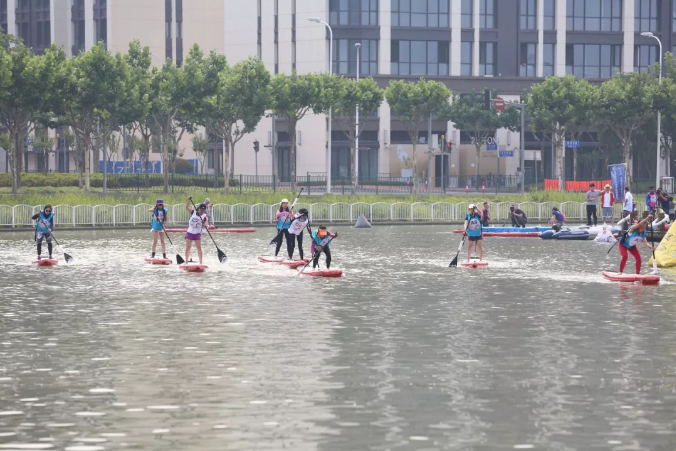 6月21日,由 中国船舶工业行业协会、上海船舶工业行业协会、上海科学技术交流中心 联合主办的第24届国际船艇及其技术设备展览会暨2019上海国际游艇展("CIBS")在上海国家会展中心隆重召开。航伽作为受邀嘉宾出席了本次展会并在展会上发表了主旨演讲。感谢主办方——中国(上海)工业船舶行业协会的邀请和认可,也欢迎同行的朋友们一起合作交流探讨,共筑上海水上休闲旅游文化产业的美好明天。
On June 21st, the 24th International Boat and its Technical Equipment Exhibition and the 2019 Shanghai International Boat Show ("CIBS") jointly hosted by China Shipbuilding Industry Association, Shanghai Shipbuilding Industry Association and Shanghai Science and Technology Exchange Center The Shanghai National Convention and Exhibition Center was held. Hangjia attended the exhibition as an invited guest and delivered a keynote speech at the exhibition.Thanks to the organizer, China (Shanghai) Industrial Ship Industry Association for its invitation and welcomes friends from the same industry to cooperate and exchange. Building a beautiful tomorrow for Shanghai's water leisure tourism culture industry!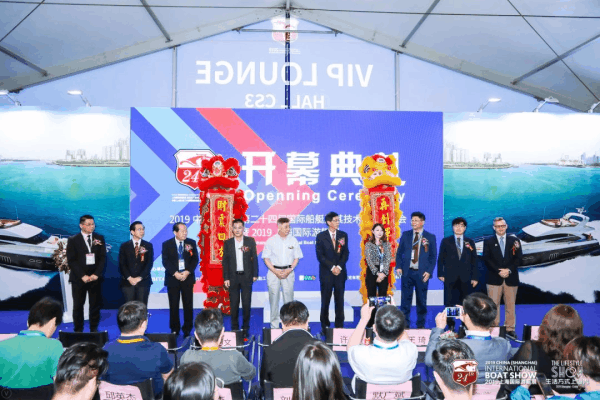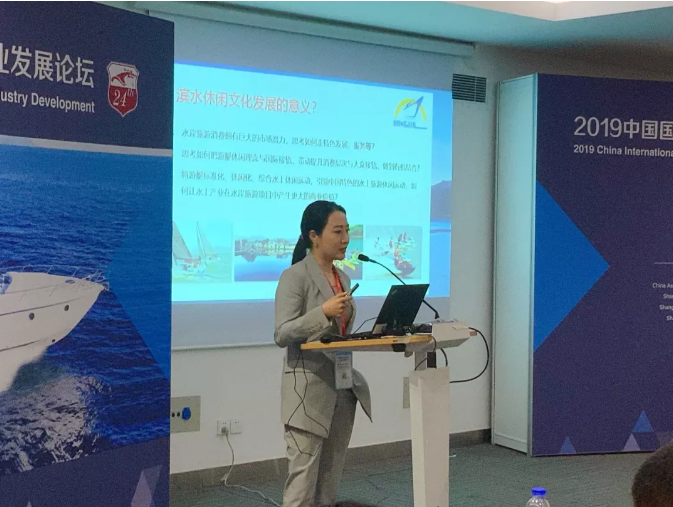 2019年9月12日,经过双方友好协商,上海航伽文化&航伽游艇发展有限公司 与 海尚帆友俱乐部 达成合作关系,并进一步合作青少年OP帆船、成人三体帆船的培训课程。两大品牌强强联合,共同利用双方资源,互相支持,共同发展,为开拓中国水岸市场、将滨海、滨水、滨湖等水域项目推向一个新的高度而努力。
Through friendly negotiation, Shanghai Sailing Club and Shanghai Hangjia Culture co., ltd. have reached a cooperative relationship and further cooperated with adults and teenagers on water sports training courses. These two big brands combine to make use of the resources of both sides, support each other and develop together, and strive to develop China's waterfront market and push binhai, waterfront and lakeside projects to a new height.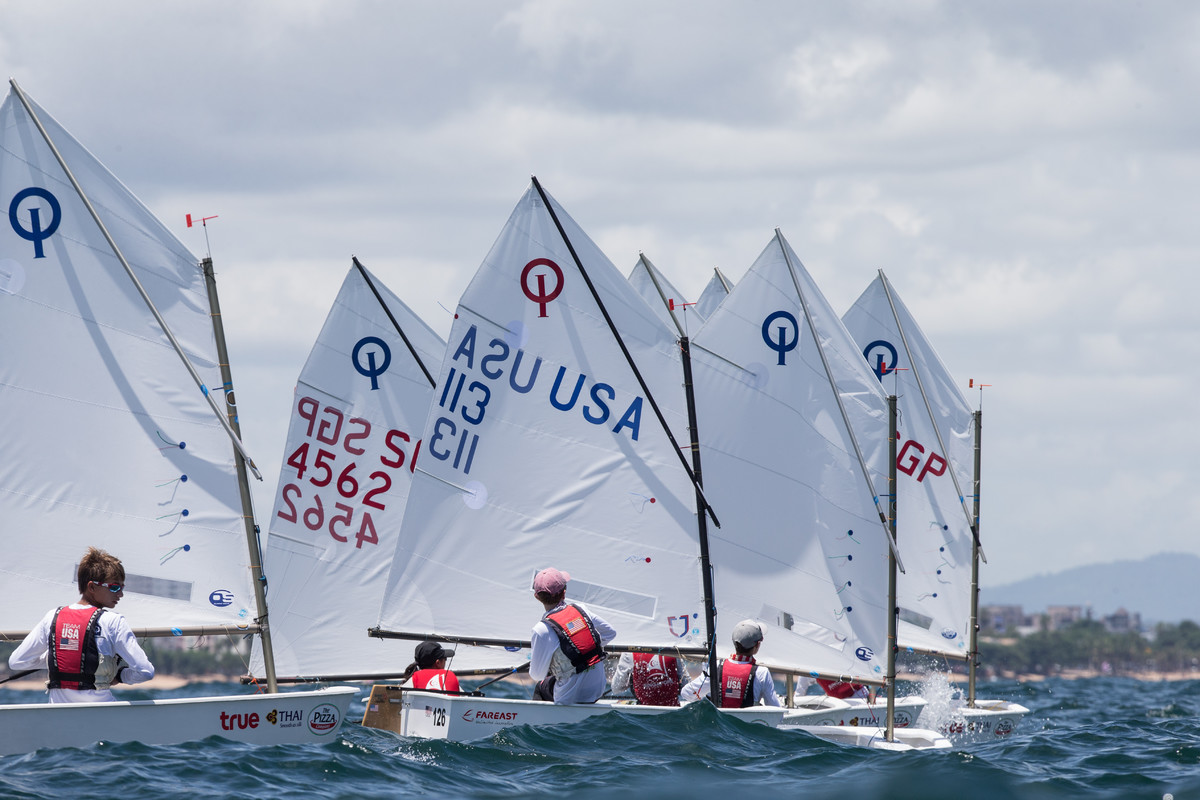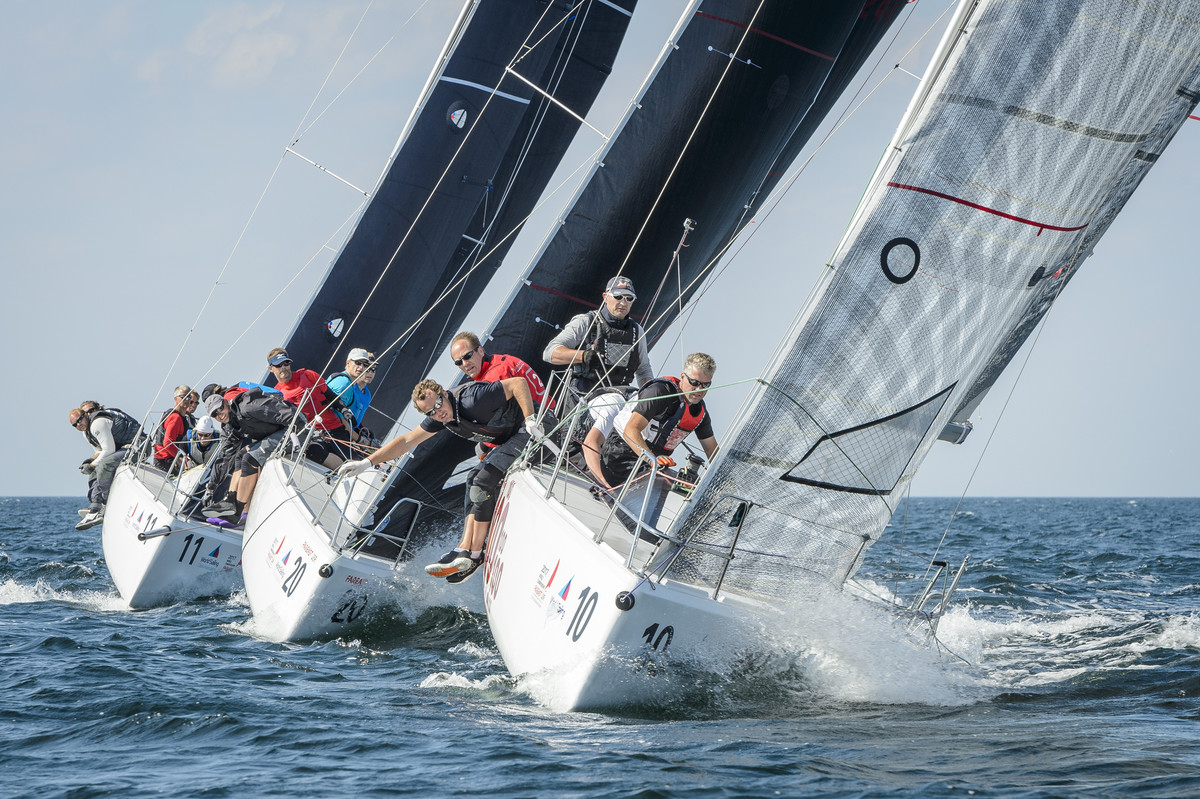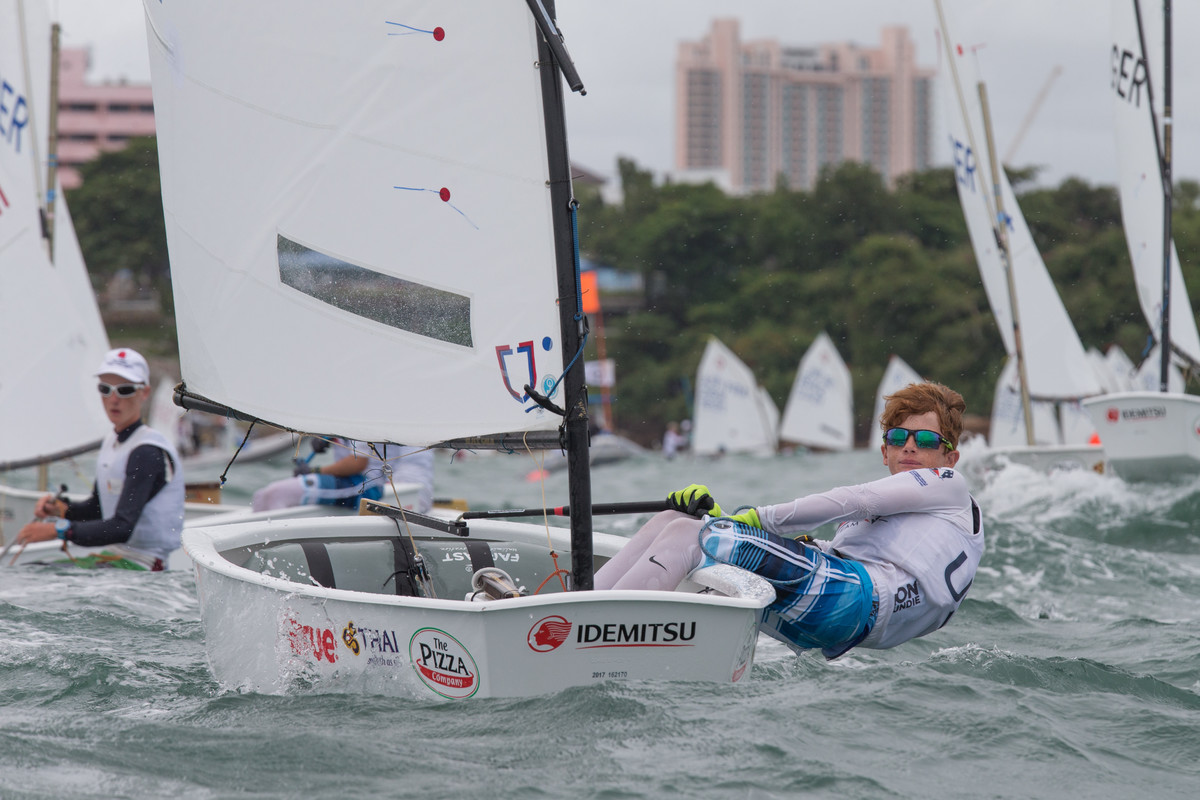 作为世博区域游艇产业发展课题 "研究顾问单位"和水上服务功能性企业,航伽在发起和成功举办了2016、2017、2018年三届世博水上嘉年华皮划艇活动后,今年4周年了,9月28日正式举办 2019"耀前滩滨水·谱世博文化"第四届世博水上文化嘉年华·"世博杯"皮划艇活动。本次嘉年华活动参与人数创历届之最,超过800人次!从大家脸上发自心底的笑容,我们感受到了大家对于水上运动的喜爱,也感受到发扬滨水文化的价值所在。我们看到更多的人知道我们的活动并加入我们。
Shanghai Hangjia Yacht & Culture co., LTD is menber of Expo area the yacht industry development project "research advisory unit" and water service functional enterprises, in the followers and the successful hosting of the 2016, 2017, 2018 after three-time world expo water kayaking carnival activities, four anniversary this year, officially held "Shine Qiantan Waterfront · Compose Expo Culture" the Fourth Expo Water Culture Carnival and "World Expo Cup" kayaking activities will also come! From the smile on your face from the bottom of your heart, we feel your love for water sports and the value of developing waterfront culture.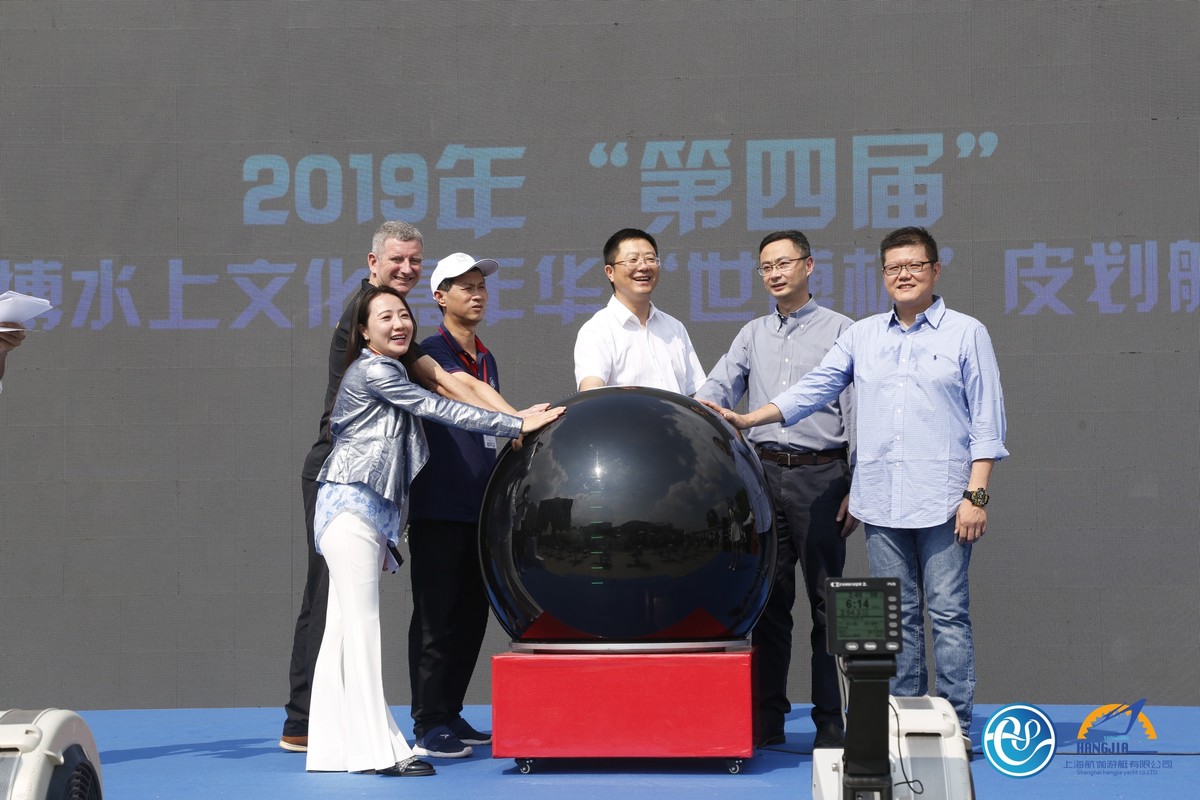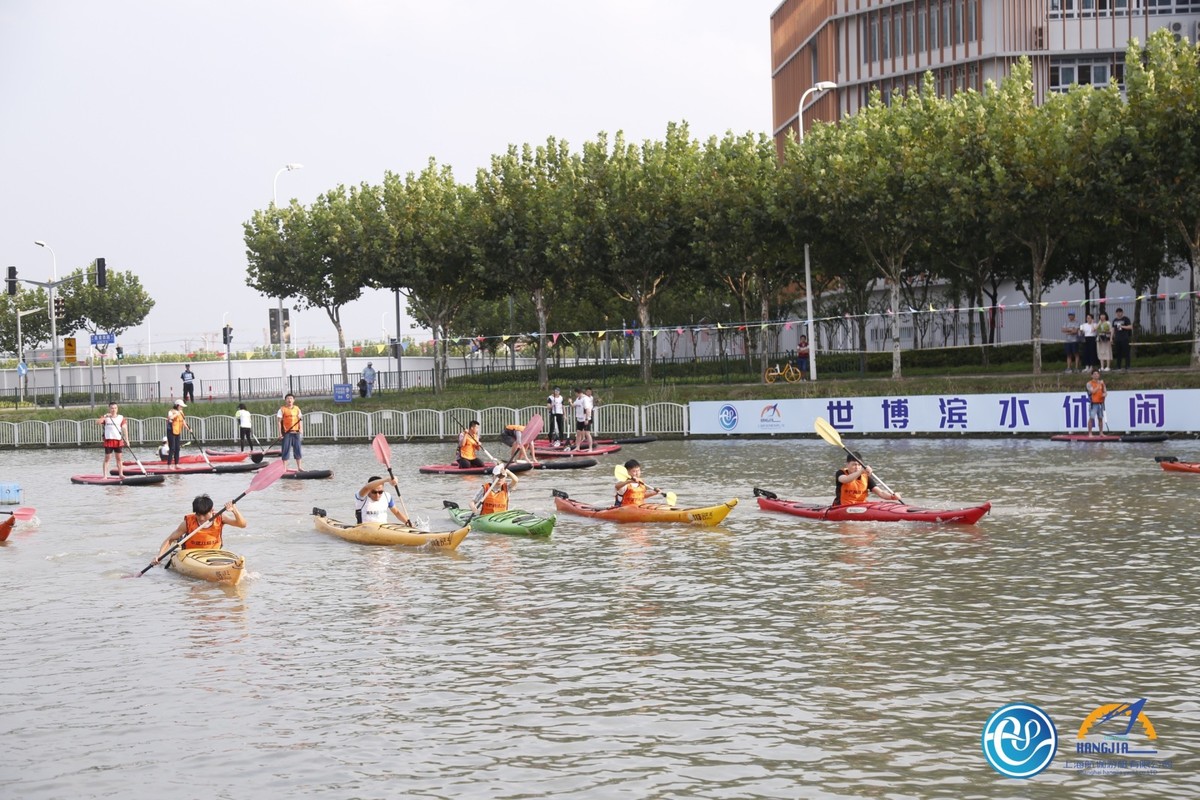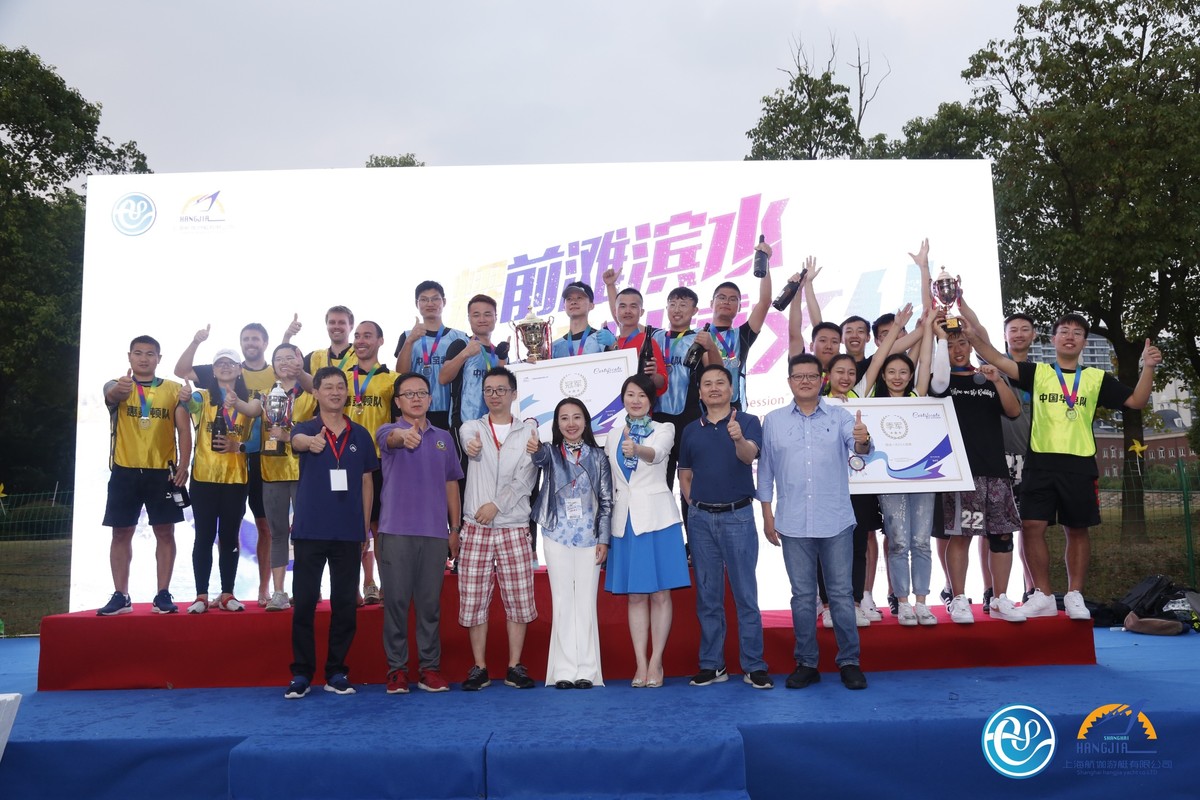 2019年11月16日,以 "科技振兴中华 · 运动完美人生"为主题的浦东新区科技工作者运动会 在 世博·航伽水上运动基地成功举办。此次运动会由 上海市浦东新区科学技术协会 主办,上海航伽文化发展有限公司 承办,是浦东新区首届科技工作者水上运动会。新颖有趣的科技工作者运动会吸引了众多单位的踊跃参与,来自 浦东新区30多个企业单位,近200名运动员 参加了本次运动会。我们看到了许多热情洋溢的老面孔,又结识许多激情满满的新朋友,我们相遇在这科技工作者运动会,共同感受到世博"因水而聚,临水而融"的魅力。
On November 16, 2019, the Science and Technology Workers' Games of Pudong new area with the Theme of "Science and Technology Revitalize China -- Sports Perfect Life" was successfully held at the Expo·Hangjia Water Sports Base. Sponsored by Shanghai Pudong New Area Association for science and technology and undertaken by Shanghai Hangjia Cultural Development co., LTD., the games is the first water sports meeting for science and technology workers in Pudong new area.The new and interesting sports meeting for science and technology workers attracted the active participation of many units, from more than 30 enterprises in Pudong new area, nearly 200 athletes took part in this sports meeting. We saw many old faces full of enthusiasm and made many new friends full of passion. We met here at the science and technology workers' games and Shared the charm of the expo "Gathering by water and melting by water".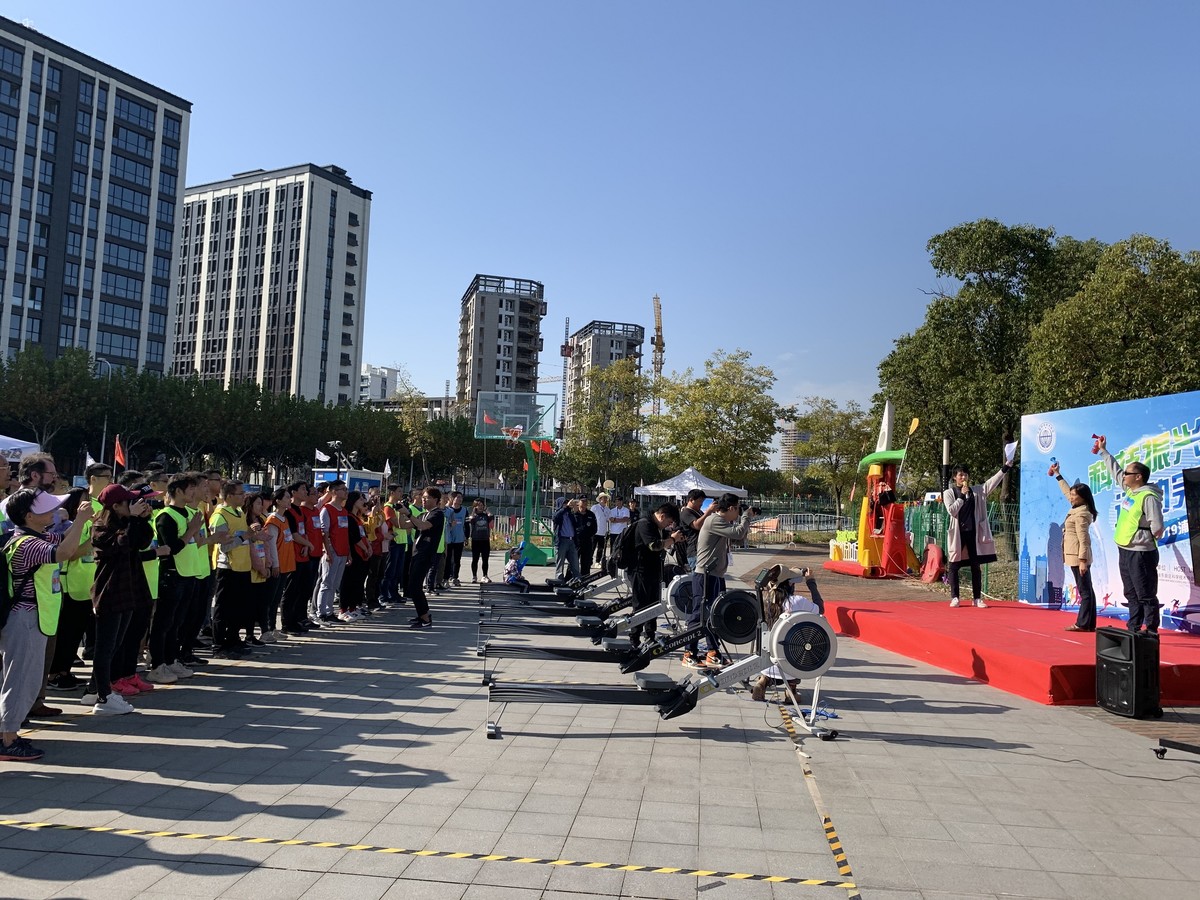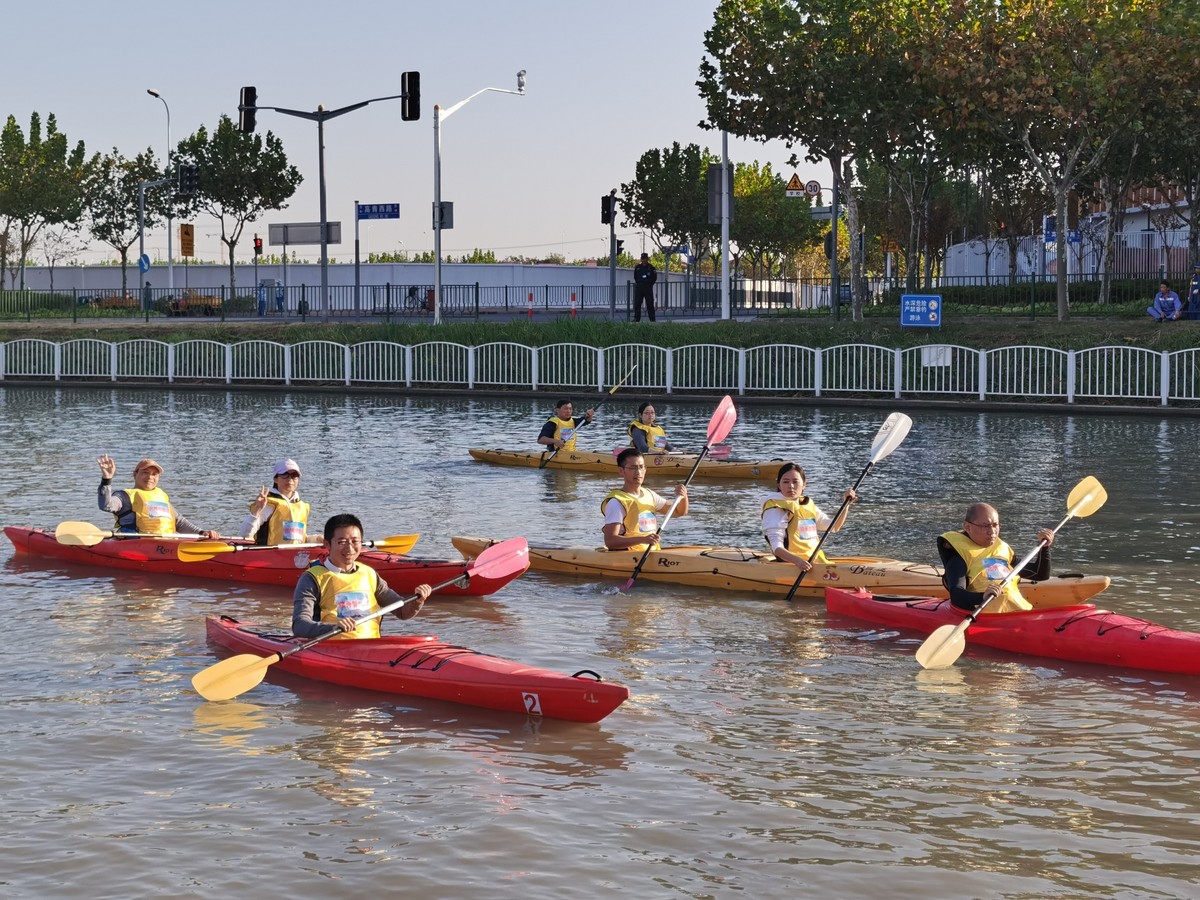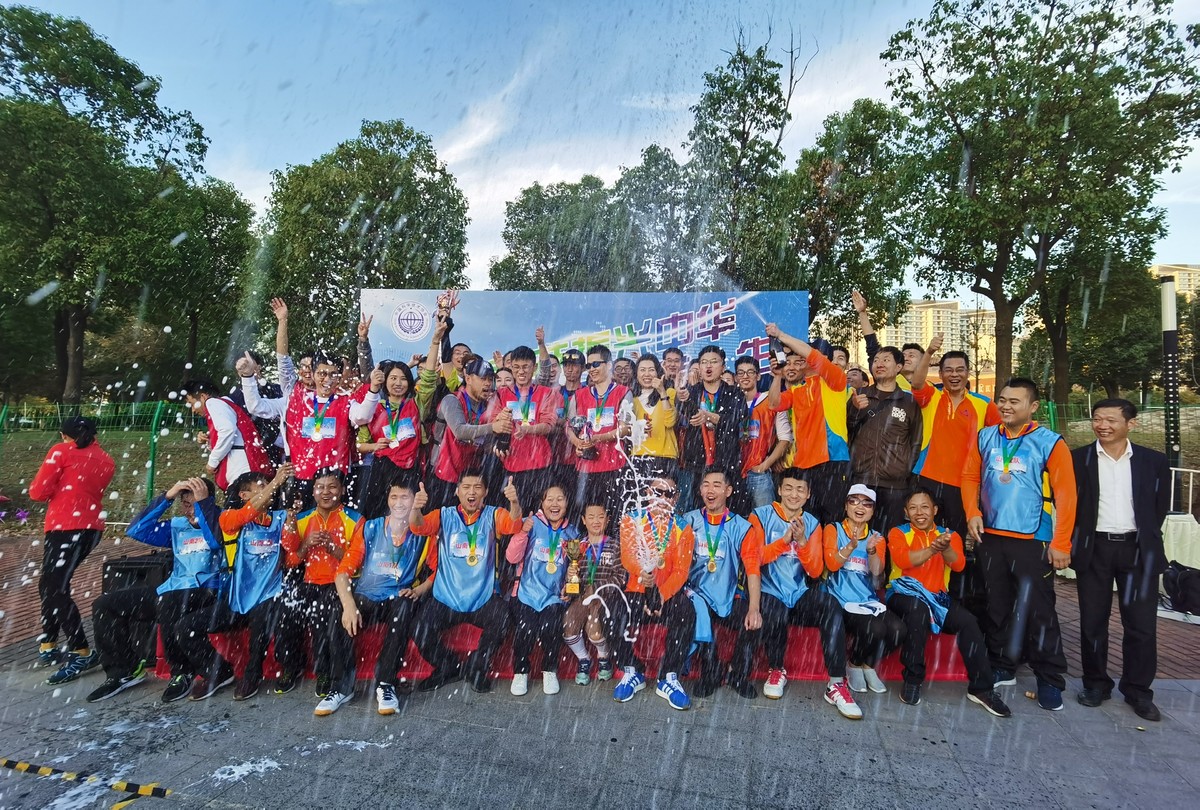 经过约1年的谈判,航伽于2019.11.19日与 意大利高端定制手表Zannetti品牌 达成合作。航伽公司成为Zannetti奢侈高定品牌中国区域代理商。就像把水上运动休闲文化打造成浦东新区滨水休闲文化名片一样,航伽正在为世博地区,为上海,为中国带来多样化的体验和选择。
After about a year of negotiation, hangjia reached a cooperation with Zannetti, a high-end customized Italian watch brand, on November 19, 2019.19. Hangjia has become the regional agent of Zannetti luxury brand in China. Like bring the leisure culture of water sports to Expo and Shanghai, hangjia is bringing diverse experiences and choices to the expo area, to Shanghai and to China.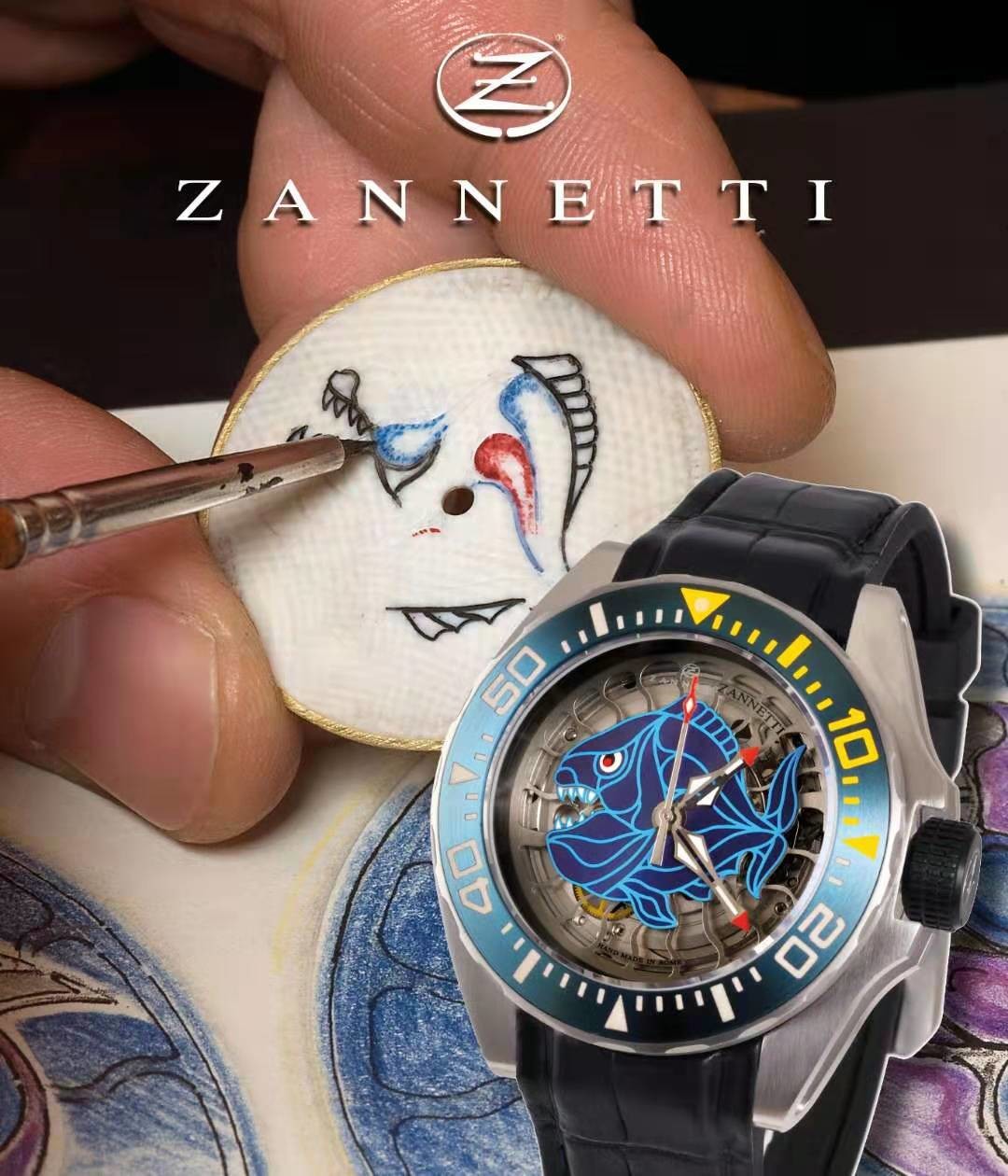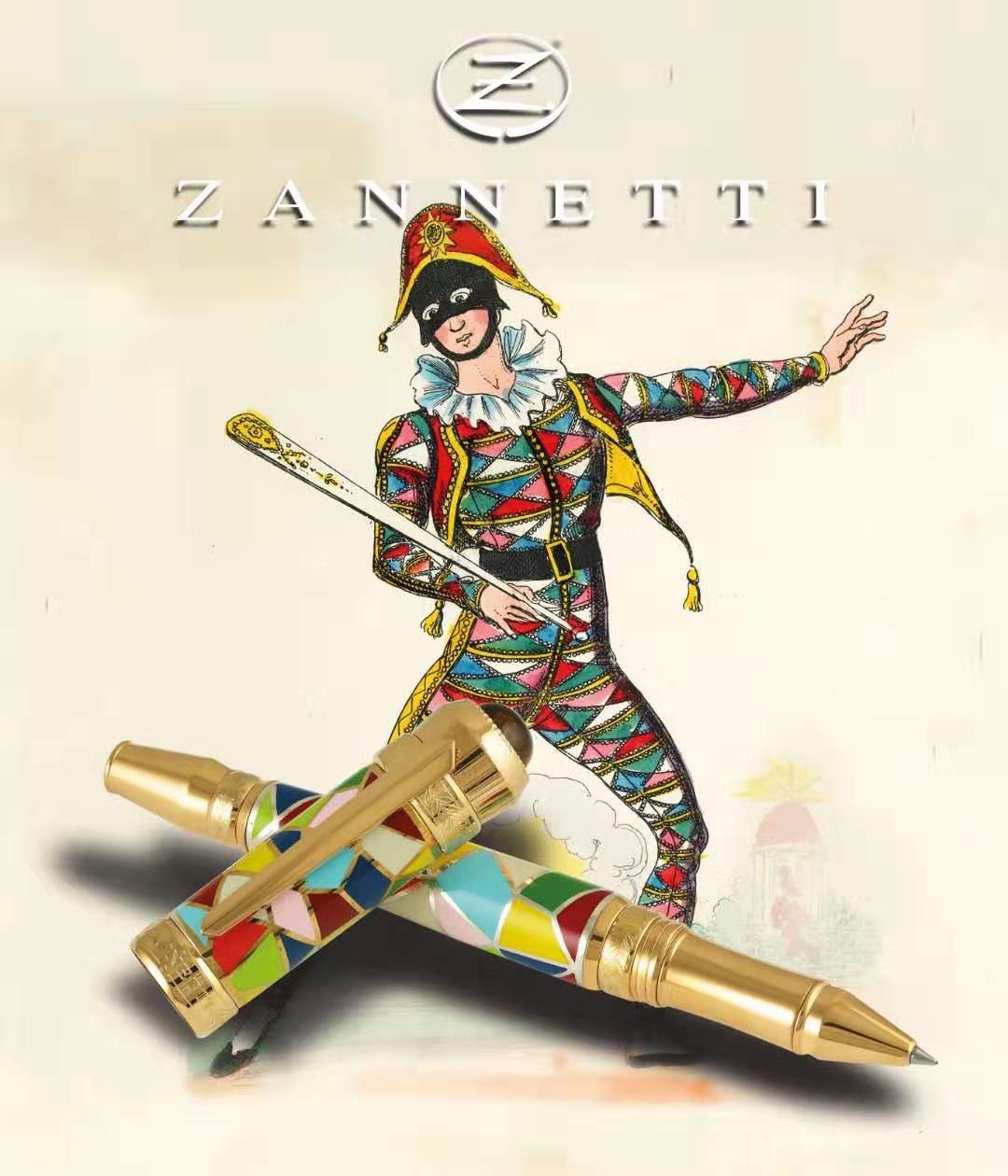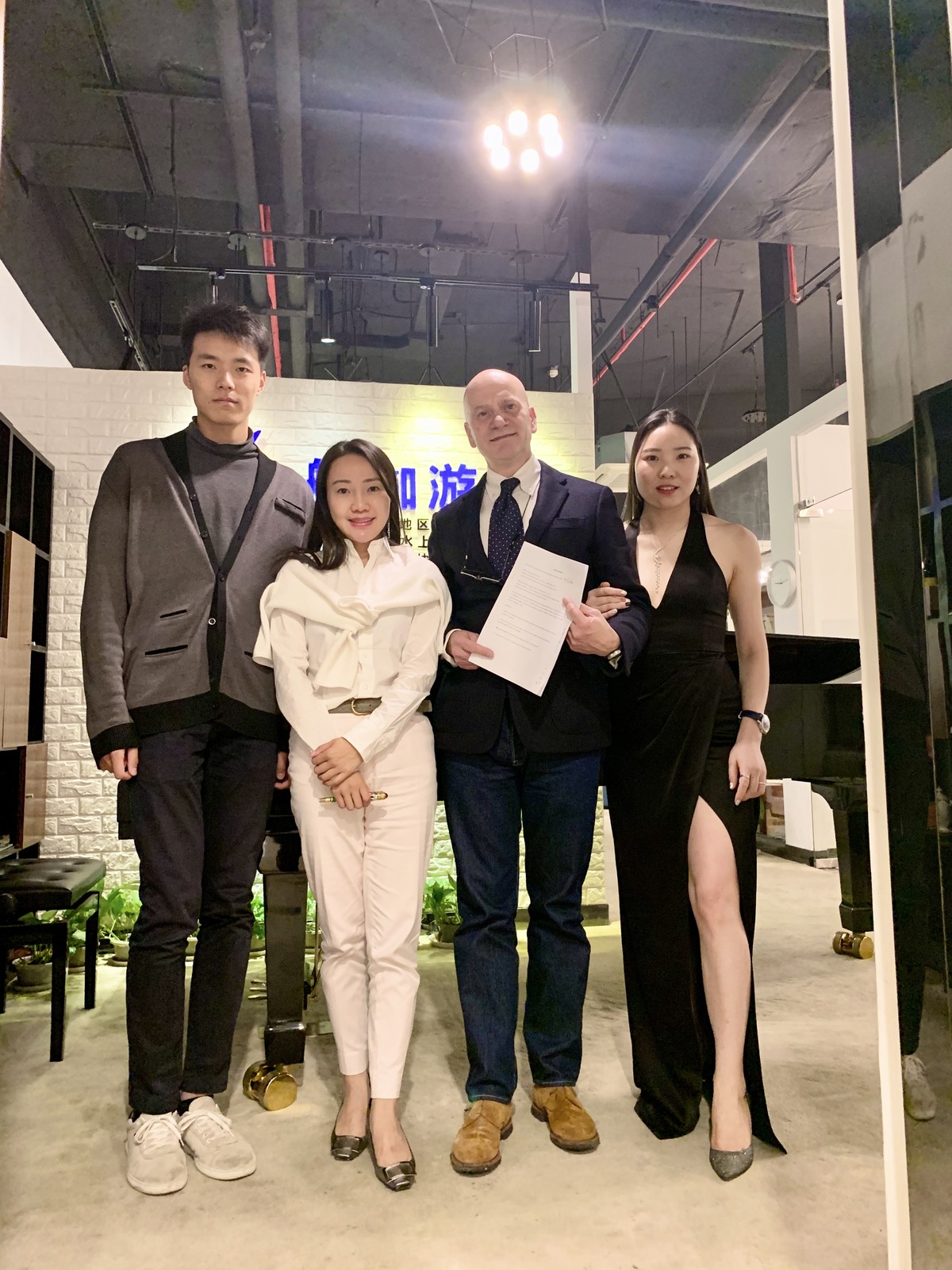 作为 上海航伽文化&航伽游艇发展有限公司的执行董事,敬珞绮 希望能够结合世博地区的优秀水资源,发展滨水休闲文化,让滨水休闲成为一种生活方式,也让更多的人接触到水上运动,为全国水上休闲旅游的蓬勃发展,带来新机遇新动力。
As the hangjia & yacht navigation ng culture development co., LTD. Executive director, worship no other yee hope to combine excellent water expo area, development of waterfront leisure culture, let the waterfront leisure as a way of life, also let more people come into contact with the water sports, for the vigorous development of the national water leisure tourism, different bring new opportunities.
航伽,作为中国滨水休闲文化的领先者,一起为中国的水上休闲旅游、文旅地产项目在模式上创新发挥"水"的力量,赋予更多的文化价值和商业市场价值;结合水上运动、国际文化艺术再造升级,成为水上休闲推动力量的主角!我们会一直坚持努力,让更多社会大众能体验到水上运动、航海文化的魅力!让我们因为"水"而更美,生活更美好!
Hangjia, as the leader of waterfront leisure culture in China, plays the power of "water" in innovative mode for water leisure tourism and cultural tourism real estate projects in China, endowing them with more cultural value and commercial market value. Combined with water sports, international cultural and artistic reconstruction and upgrading, become the leading role of water leisure driving force! We will always strive to make more people can experience the charm of water sports and navigation culture! Let us because of "water" and more beautiful, better life!

回首这一年
有些瞬间依旧闪耀
有些时刻依然动人
Looking back on this year
some moments still shine
some moments are still moving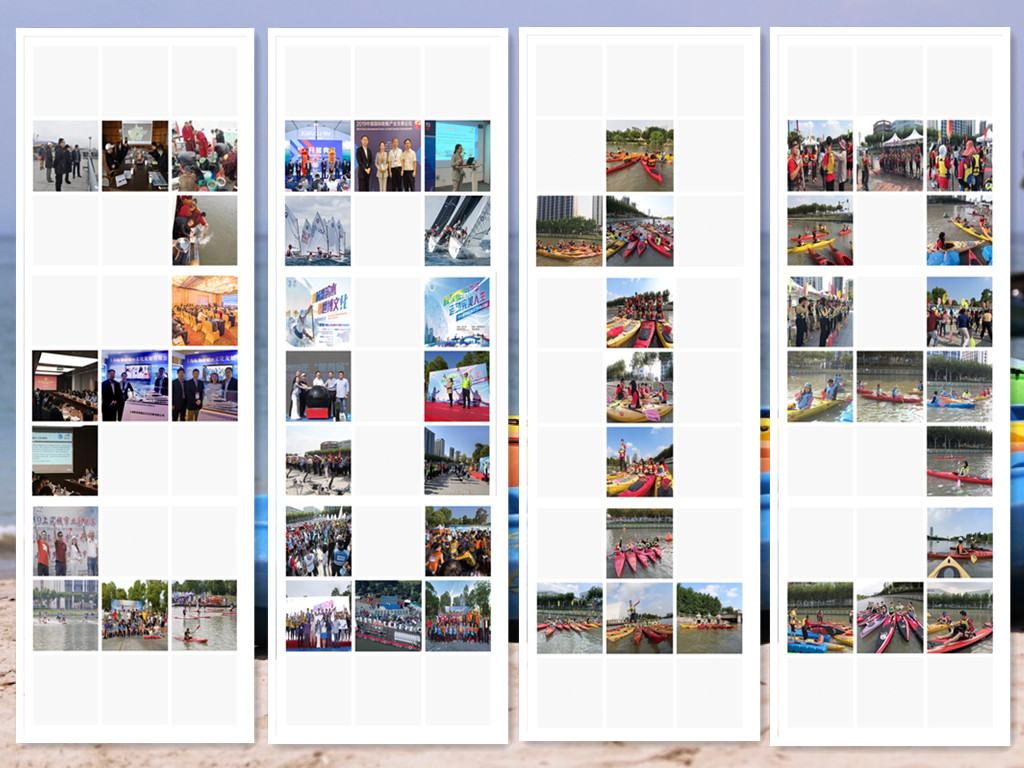 感恩过去,与您相遇航伽很幸运
不忘初心,为您服务航伽很荣幸
Thank you for the past,
we are very lucky to have met you
Stay true to the mission
it's our honor to serve you

值此元旦之际,航伽衷心感谢 浦东新区政府、浦东新区统战部、世博管理局、以及浦东新区各大企业及各参赛企业、和支持世博地区发展的每一个人。感谢世博这个国际文化大舞台以及所有国企央企世界500强代表的大力支持和襄助!感谢大家长期以来的关心与帮助,航伽的点滴进步离不开您的大力支持与厚爱!
On the occasion of the New Year's day, Hangjia would like to express our sincere thanks to the Pudong New Area, the United Front Department of Pudong New Area, the Bureau of World Expo Management. Thank you for all support and care to us. We sincerely thank you for your long-term care and help. Every bit of progress of hangjia is inseparable from your strong support and care. We will continue to work hard!
2019,即将收官
2020,再创佳绩
我们共同奋斗,共赢未来!