6月21日,由中国船舶工业行业协会、上海船舶工业行业协会、上海科学技术交流中心联合主办的第24届国际船艇及其技术设备展览会暨2019上海国际游艇展("CIBS")在上海国家会展中心隆重召开!
On June 21st, the 24th International Boat and its Technical Equipment Exhibition and the 2019 Shanghai International Boat Show ("CIBS") jointly hosted by China Shipbuilding Industry Association, Shanghai Shipbuilding Industry Association and Shanghai Science and Technology Exchange Center The Shanghai National Convention and Exhibition Center was held!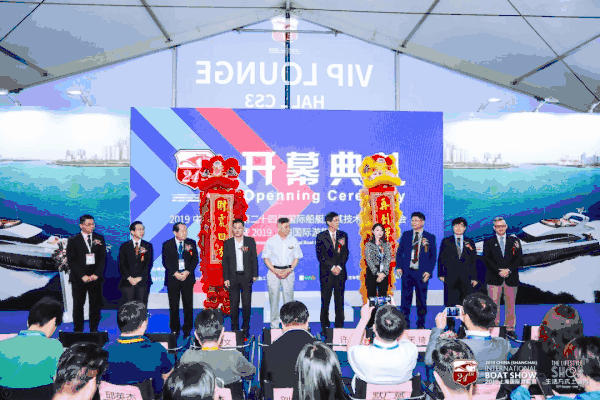 中国(上海)国际游艇展是亚洲规模最大、历史最久、参展品类最全、品牌最多的综合性游艇展。
China (Shanghai) International Boat Show is the largest comprehensive yacht exhibition in Asia with the longest history, the most comprehensive exhibits and the most brands.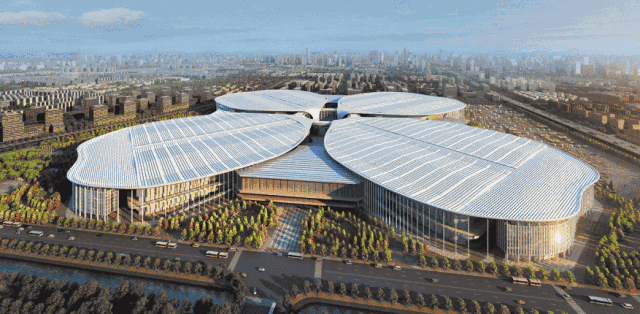 本次上海国际游艇展衍生出的同期大型B2B2C休闲生活方式展会——生活方式上海秀,囊括水上运动、路亚钓鱼、房车露营、主题旅游、亲子休闲、尚品生活和康体健身七大大主题,颠覆传统展出模式,结合多维度空间与跨界展品组合展出,为观众打造了浸入式体验高品质休闲生活方式的创新型平台,将高品质多元化的生活方式传递给更多消费群体。
The Shanghai B&B's large-scale B2B2C leisure lifestyle exhibition, the lifestyle Shanghai show, includes water sports, road fishing, RV camping, theme tourism, parent-child leisure, Shangpin life and fitness and fitness. Subverting the traditional exhibition mode, combining multi-dimensional space and cross-border exhibits, creating an innovative platform for the audience to experience the high-quality leisure lifestyle, and transfer the high-quality and diversified lifestyle to more consumers.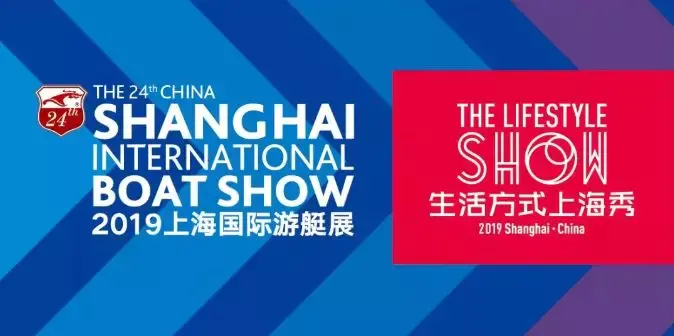 为紧跟当前国内外船艇产业发展的新趋势与新变化,主办方拟定系列专业论坛,邀约行业内的企业高层、知名专家以及知名参展商共赴上海,共同探索游艇产业、游艇经济的创新转型、滨水游艇文化的传播普及。
Following the new trends and new changes in the development of the domestic and international boat industry, the organizers have drawn up a series of professional forums, inviting high-level enterprises, well-known experts and well-known exhibitors from the industry to Shanghai to jointly explore the innovative transformation of the yacht industry and yacht economy. The spread of the waterfront yacht culture.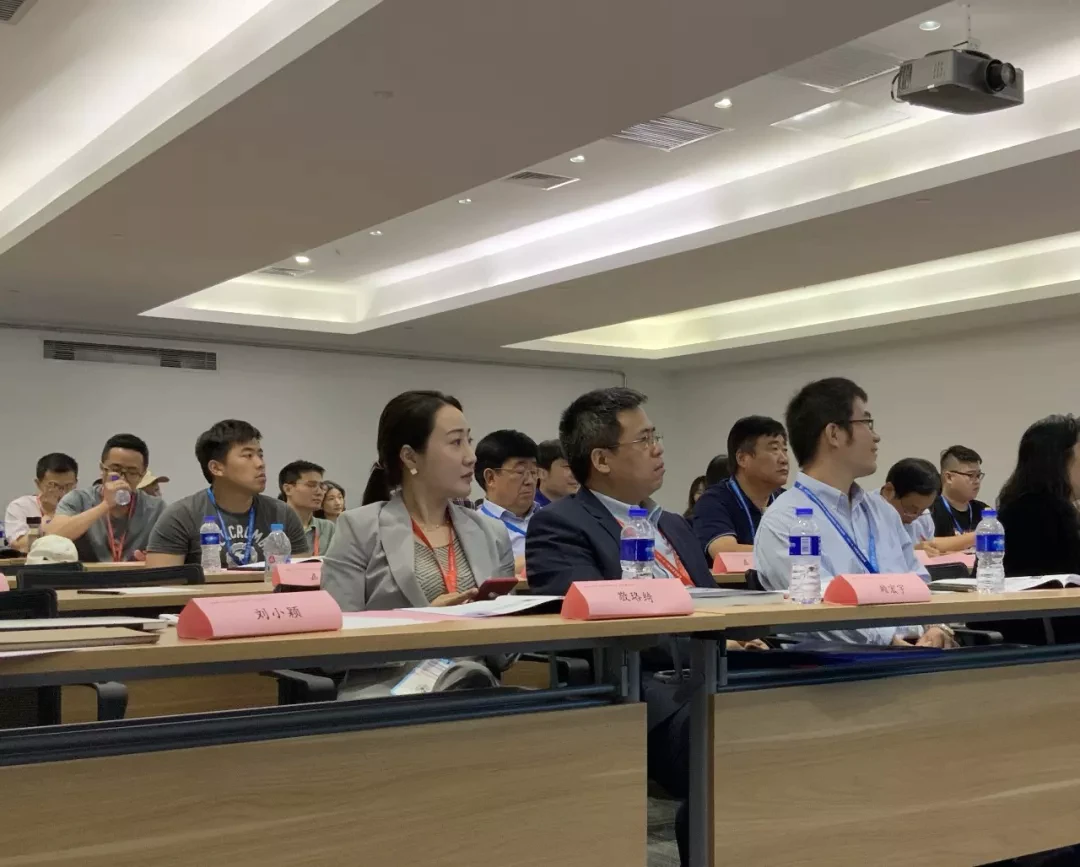 上海航伽作为受邀嘉宾出席了本次展会并在展会上发表了主旨演讲。
Shanghai Hangjia attended the exhibition as an invited guest and delivered a keynote speech at the exhibition.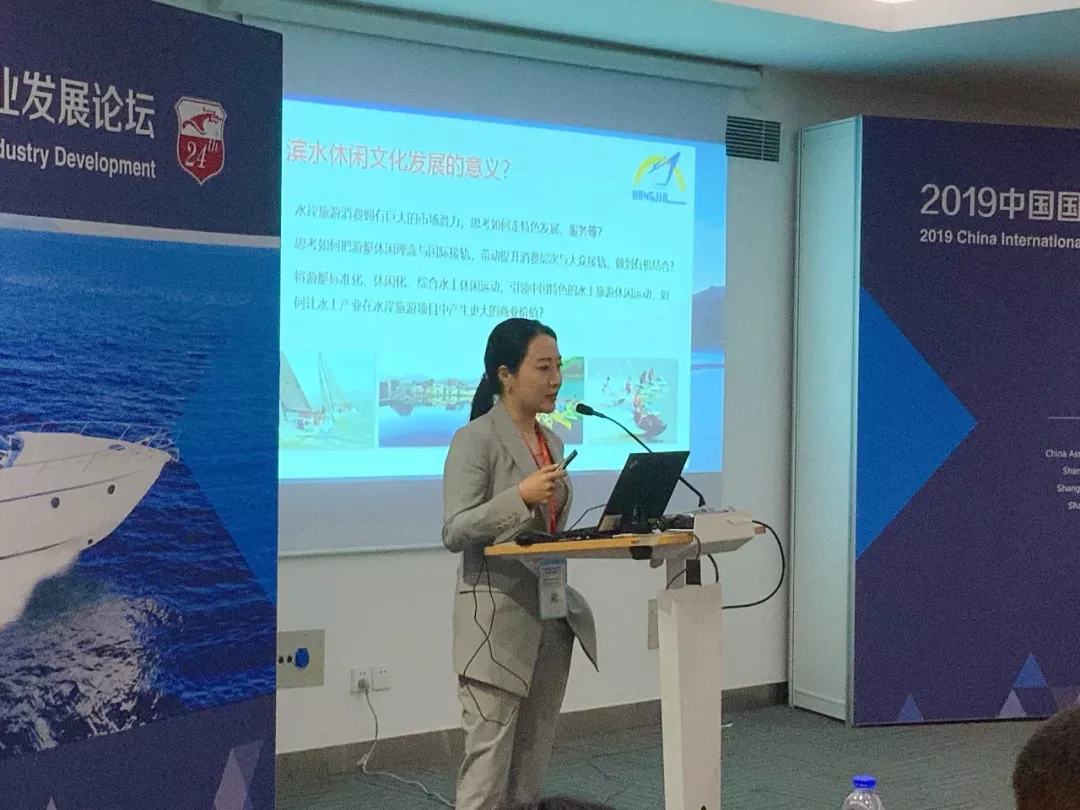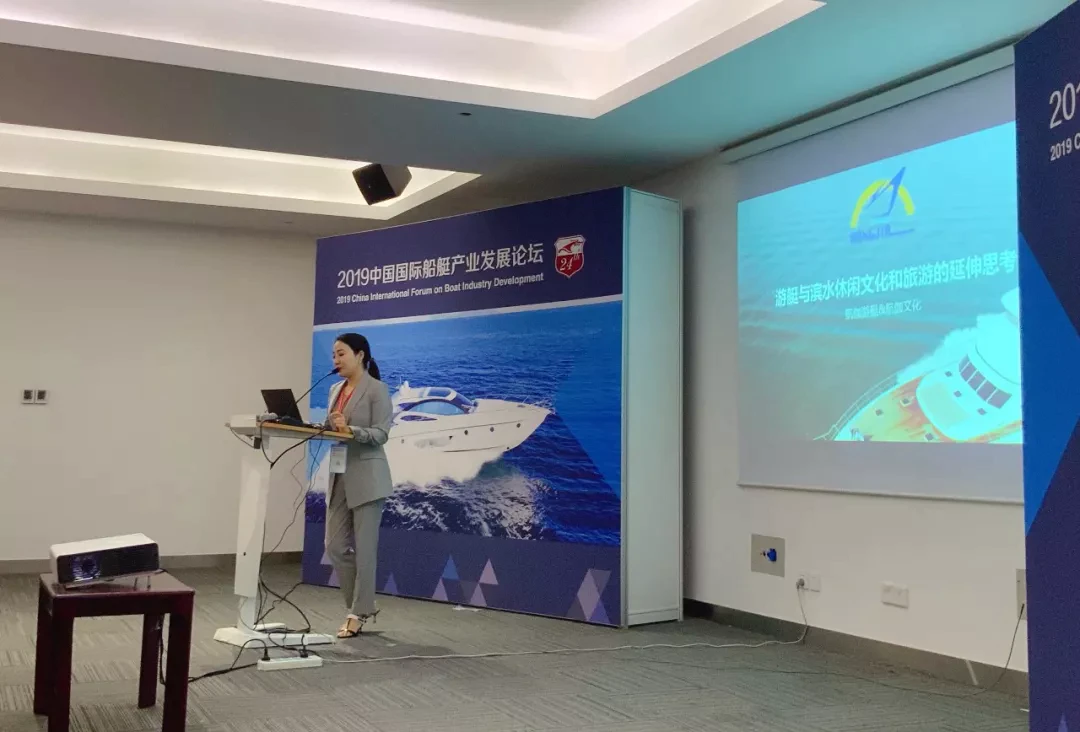 本次上海国际游艇展融合了学术交流、业务研讨、交易采购、招商融资等多个主题,汇聚知名游艇俱乐部、船艇机构以及设备企业与国内商业领袖、投资人等中高净值人群针对船艇行业出现的新趋势、企业在发展过程中所面临的挑战进行多方面的思考与探讨,为解决企业痛点乃至船艇行业的可持续发展建言献策。
This Shanghai International Boat Show combines academic exchanges, business seminars, transaction procurement, investment financing and other topics, bringing together well-known yacht clubs, boat companies and equipment companies and domestic business leaders, investors and other high-net-worth individuals for the boat industry. The emerging trends and the challenges faced by enterprises in the development process are considered and discussed in many aspects, and they provide suggestions for solving the pain points of enterprises and even the sustainable development of the boat industry.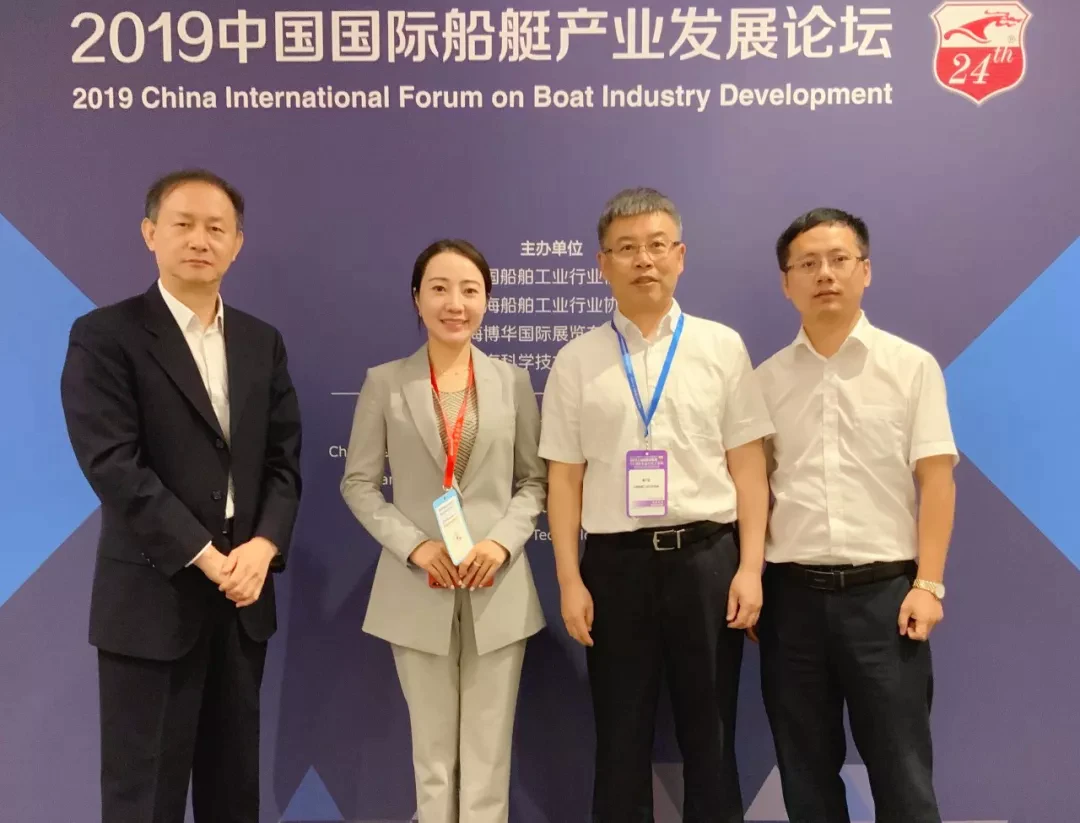 在国家战略先导下,在大家的共同扶持下,让更多的伙伴们利用好大运河文化,助力走出一条产业带动文化发展、文化反哺两岸经济的新路,给游艇产业带来新的活力和生机。让我们携手同行,共同见证!
Under the guidance of the national strategy, with the common support of all, let more partners make good use of the Grand Canal culture, and help out a new way for the industry to promote cultural development and culture to feed back the cross-strait economy, bringing new vitality to the yacht industry. vitality. Let us join hands and witness together!
感谢主办方——中国(上海)工业船舶行业协会的邀请和认可。这条路上,我们一直在前行;航伽欢迎游艇产业各大国际品牌与企业来到世博·航伽水上运动基地,来到世博滨水休闲文化的大舞台,欢迎同行的朋友们合作交流,共筑上海水上休闲旅游文化产业的美好明天!
Thanks to the organizer, China (Shanghai) Industrial Ship Industry Association for its invitation and recognition. On this road, we have been moving forward; Hangjia welcomes the major international brands and enterprises of the yacht industry to the Expo·Hangjia Water Sports Base, to the stage of the Expo Waterfront Leisure Culture, and welcomes friends from the same industry to cooperate and exchange. Building a beautiful tomorrow for Shanghai's water leisure tourism culture industry!